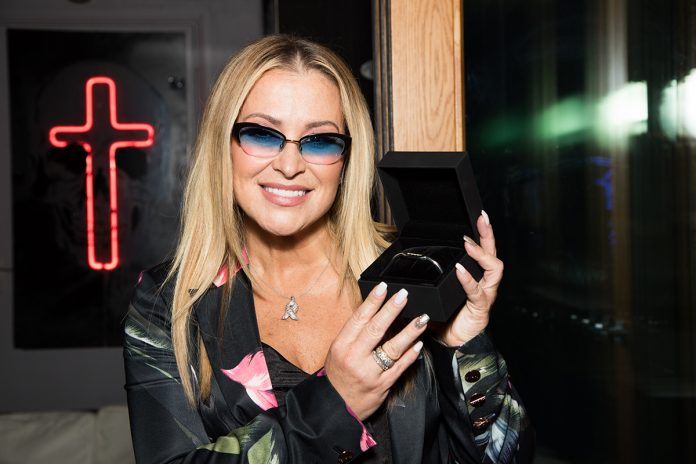 Arctic Circle Diamonds's limited edition bracelet designed in collaboration with international superstar Anastacia has already pulled in sales for Breast Cancer Care.
The bracelets officially launched last night at the Sanctum Hotel, Soho, with the bracelet securing six sales throughout the evening.
The design is limited to 100 pieces and is available to buy exclusively through positiveluxury.com for £299.
100% of the proceeds from the bracelet will go directly to Cancer Research UK to fund life-saving research specifically into breast cancer.
Anastacia worked with Arctic Circle Diamonds to design the bracelet using diamonds mined to the highest environmental standards in the world.