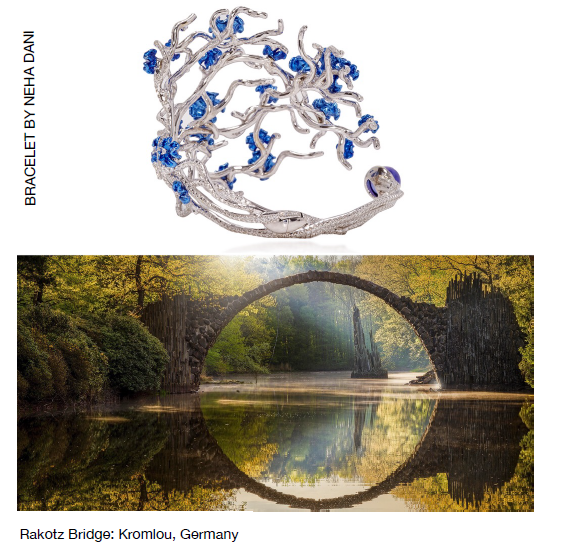 My family and friends call me Mose and I am a "Jewelry Curator". It's a job that I inherited from my family, I'm the third generation in the jewelry business. Maybe from this background and from the love that my grandmother Ines Arenas, had for the elegance and refinance is why I see jewelry as I see it: "Like a genuine kind of Art". I decided that jewels cannot be just only for sale, it needs to explain, it needs to be teach, and maybe the audience doesn't believe that it's not an easy art to understand because it's so rich, so expensive, so rare, that it's evident to see the value. But value doesn't define art. The Art is a process of produce of deliberately arranging elements in a way that appeals to the senses or emotions. It's a fact that the jewelry has the capacity to evoke a feeling, a memory in us. The problem and "the worst about jewelry is when going after the easiest audience", because is when we don't respect the vision and the work of the person and the team behind him her, we are depreciating them, minimizing their effort and capacity of creation.
In my Ig account @inesarenas_jewels, that is what I do: create a point of references to the audience thought other arts and compare with jewelry. That is why I call myself a "Jewelry Curator". Curator is a word that comes from Latin that means "cure", meaning "to take care". I'm a manager or overseer, because it's true that I sell jewelry but I'm also a keeper of a cultural heritage, I collect and sell jewelry that speaks to me. If this conversation wouldn't happen between me and the jewel, I will not be able to sell, because the piece doesn't say anything to me. I need to get involved with the interpretation and the heritage of the piece or the creation, for be able to explain to the client or guest, why this is piece it's so important not just for buy, fo is preserved. Today the jewelry art needs to be understood and respected, needs to be explained for the audience understand that a piece or creation it's beautiful not because has a gem of so many carats and is set in gold or titanium. It's beautiful because through the gems and the metals a person ambition a dream and is transmitted in a jewel, it's because this person wants to tell us how it feels to see a flower, a star, a butterfly, a painting, a sculpture, a photograph, etc?
Anything that is inside of their world or their mind. Anything could be an inspiration like in any other art. And still, I'm not forgetting the work and the process made by nature, because without the nature hands this art wouldn't be as beautiful as it is. It's true that the man can create diamonds in a lab, and emeralds and rubies. But still cannot create gold and silver and many other stones in nature. And of course like in any other art, jewelry is a very smart way of investment, and surprisingly I ve found in my years of trading jewelry that still this is not a fully understood concept. But in a contradictory way, it's easy for the audience to understand jewelry as a symbol of social status, of an empire, or a specific roll in history (example: The Cruz). I really hope that this article or how I see and work jewelry has awake your curiosity and maybe awake an interest in you that you didn't expect to have about this art. If you are a person still looking for your way in life, I hope that you considerate the jewelry business as an option, it's a beautiful work that I feel that is now when the public is giving the right and the respect that deserves, not just to the pieces, to art and the artist as well. I hope that you like and enjoy this article about what it is jewelry, what it's a "Jewelry Curator", what actually does?