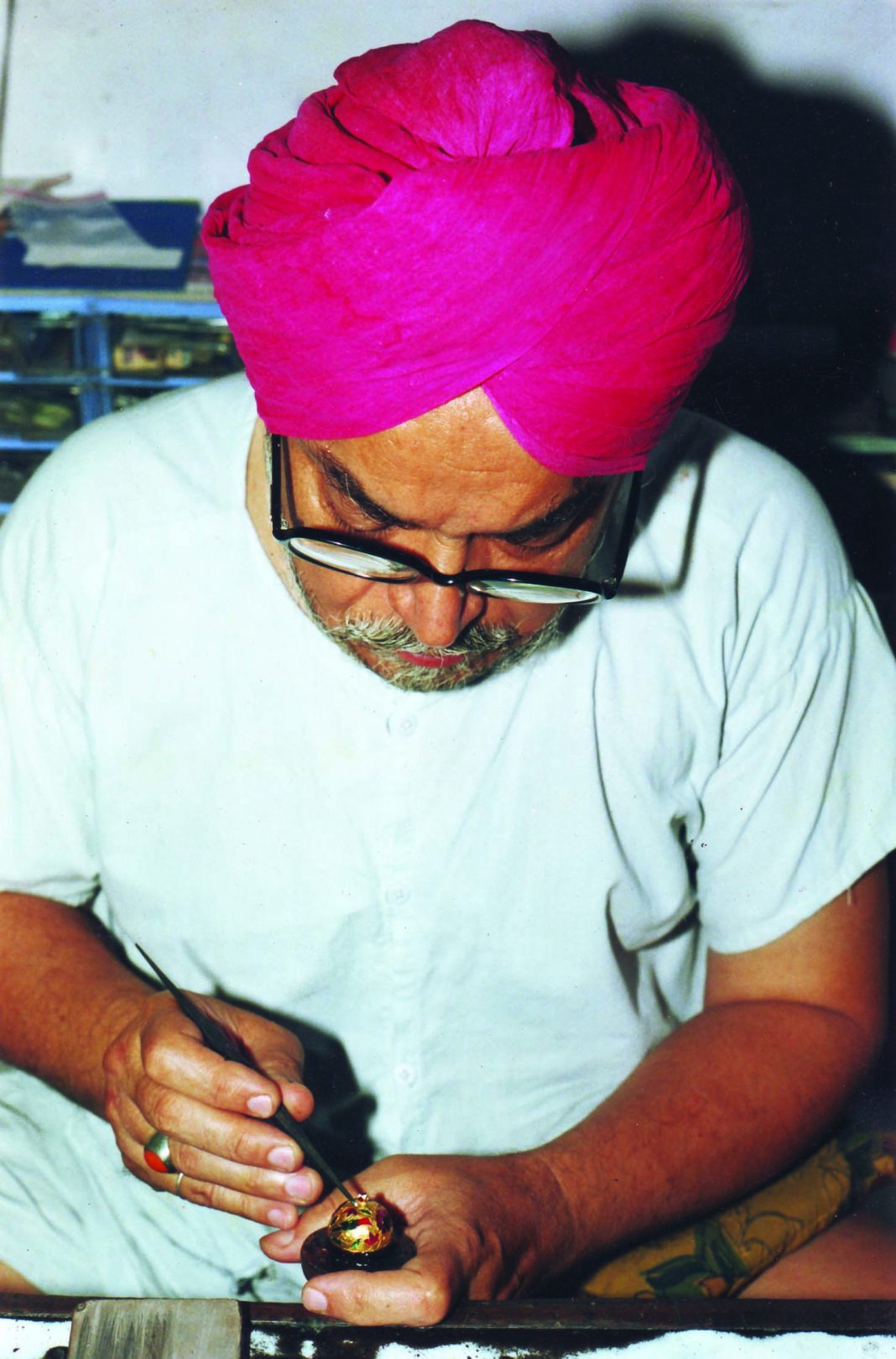 Abdul Fazal in Ain-I-Akbari (1590) describes, "In other countries the gemstone are secured in sockets (bazals) made for them, but in Hindustan, it is effected with 'Kundan' which is gold-made pure and ductile". So, Kundan work has remined an age-old traditional jewelers-making art in India. Jaipur is well known for it and many artisans here engaged in this specialized craftsmanship. One such Kundan artisan is Attar Singh Talwar, who is a classical singer & good painter also assisted by his sons, the master craftman is still very active in his excellence in his craftsmanship, he informed that Kundan jewellery making is his family's ancestral profession since the Moghul- period. This art has traditional been imparted from a father to his son and thus Attar Singh in turn also come to inherit this this special art of jewellery-making form his father.
Attar Singh Talwar is regarded today in Jaipur & India as an Artisan that is born, Nurtured and matured in a traditionally rich aura of jewellery business and one that has carved for itself the reputation of being a Legend.
The Talwars originally hail from Lahore (now in Pakistan) and had to migrate to Jaipur during the partition of the country Attar Singh very foundly recalls, "Lahore in those days used to be Known as 'Paris of India' and was also the fashion trend-setter". Lost in the memories of the past, he remembered his great grandfather Mehtab Singh (foundly Known as Baba Billo Singh), who had the honor of fixing the famed Koh-i-noor in the 'sarpench' of Raja Ranjit Singh and was thus confermed  with a place of prominence in the latter's court.
Attar Singh also enumerated that his maternal grandfathers-Hira Singh and Basant Singh were the court artisans of the Nawab of Bhawalpur for Kundan Art-Jewellery.
So, after settling down at Jaipur, Sardarji continued with his family profession. Attar Singh very proudly remark that the artistic work on gold ornaments and fancy items with the application of the Moghul art, has earned him a good reputation in the Kundan jewellery field of Jaipur. He further claims to have been receiving manufacturing orders from various jewellery of repute, thus he and his six sons, burn midnight oil to cope up with the orders he receives.
Attar Singh elaborately displayed some of the splendid Kundan Gold jewellery and objects d'art made by him and according to him. "We have achieved specialty of Kundan artwork on Silver too which is known as Silver Kundan work, and to the best knowledge of mine, it is not done anywhere else."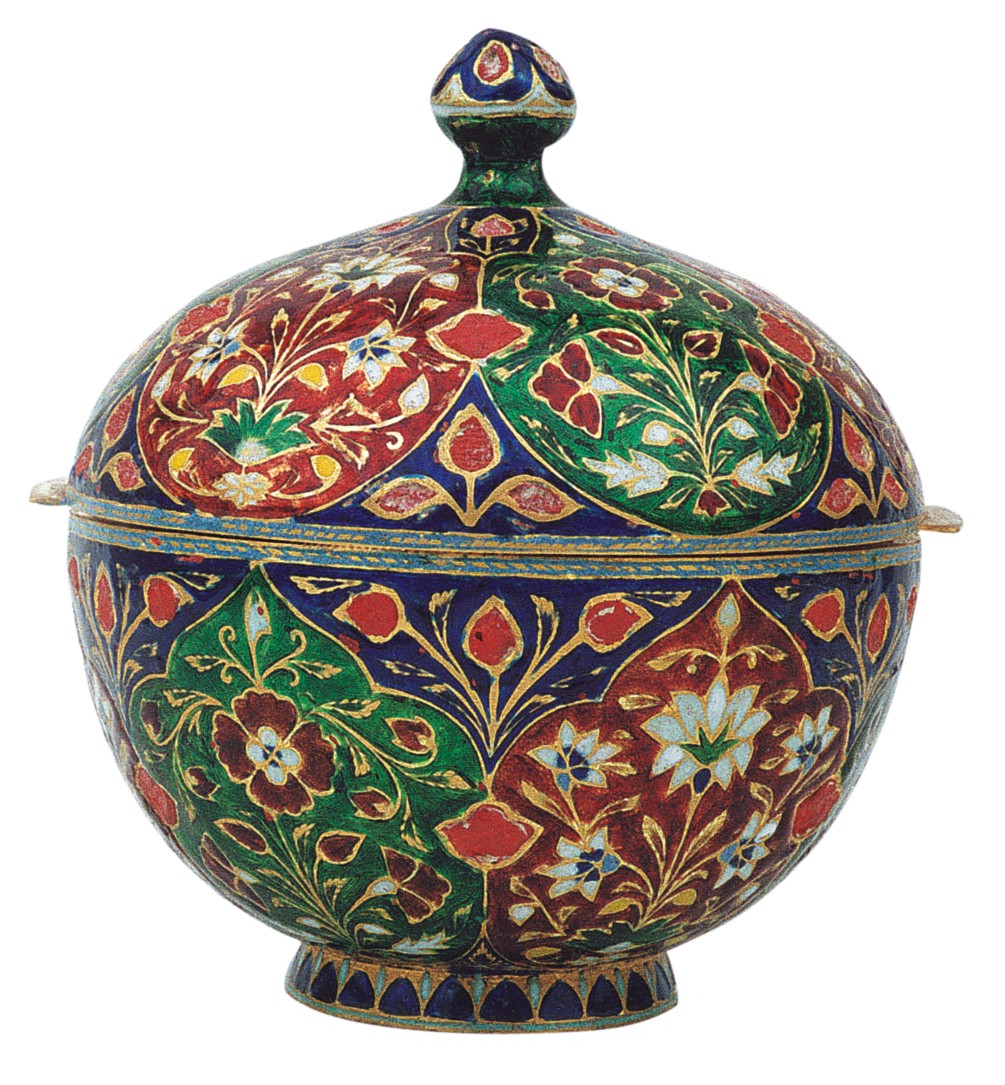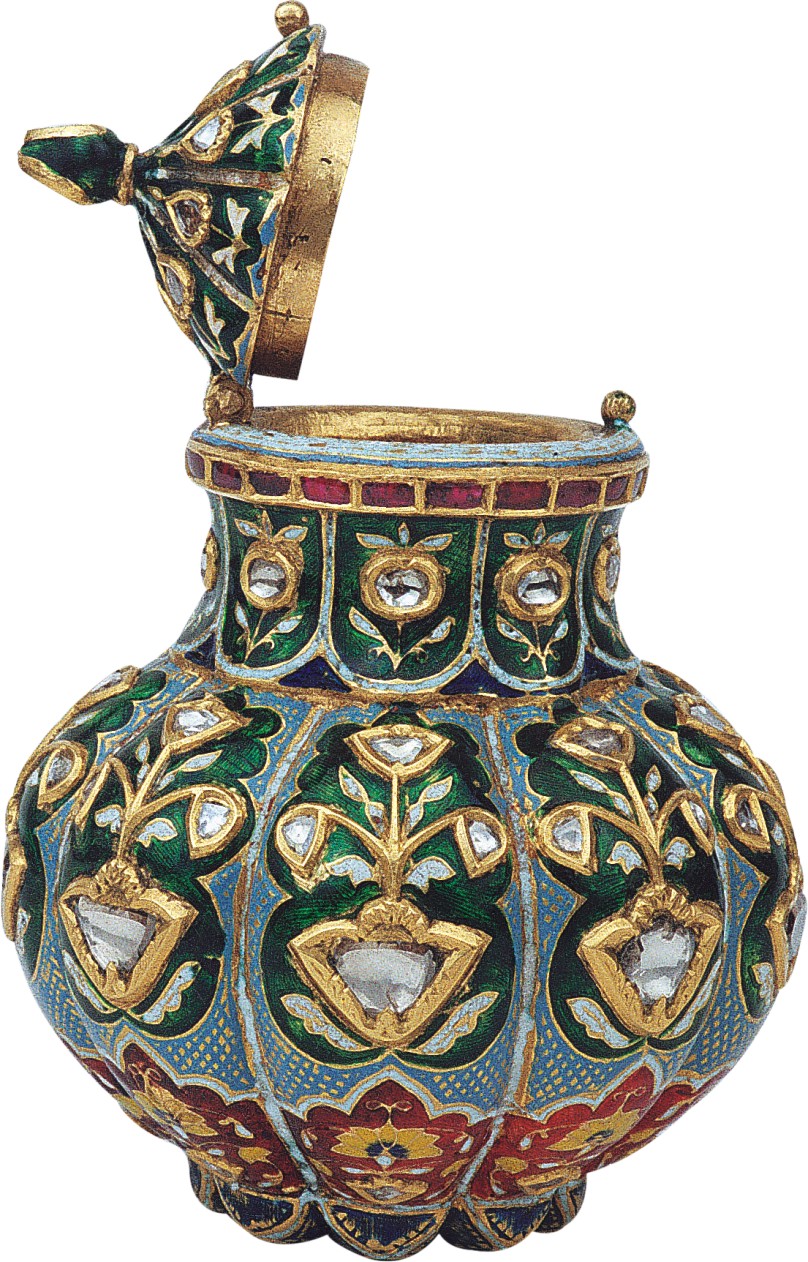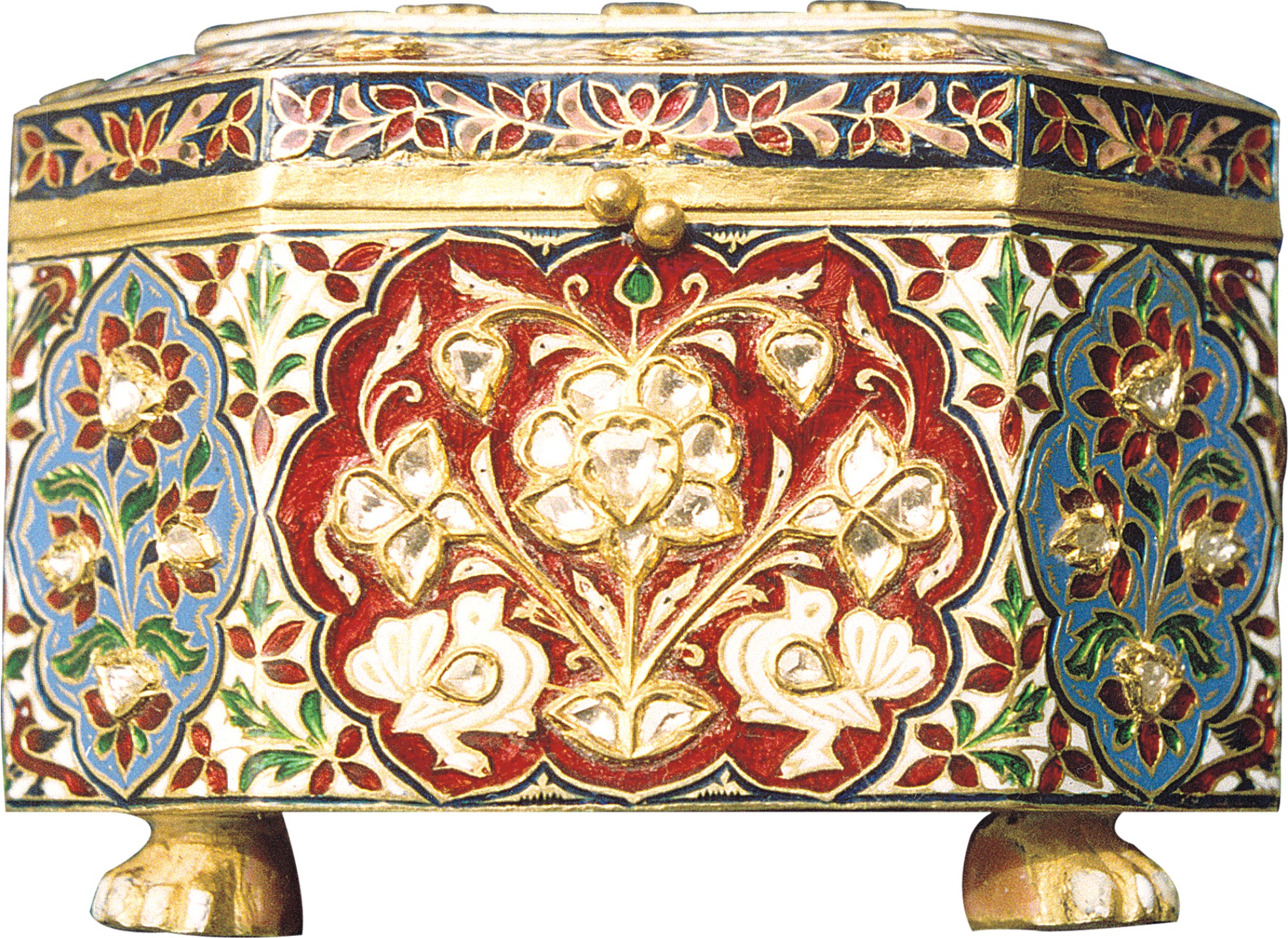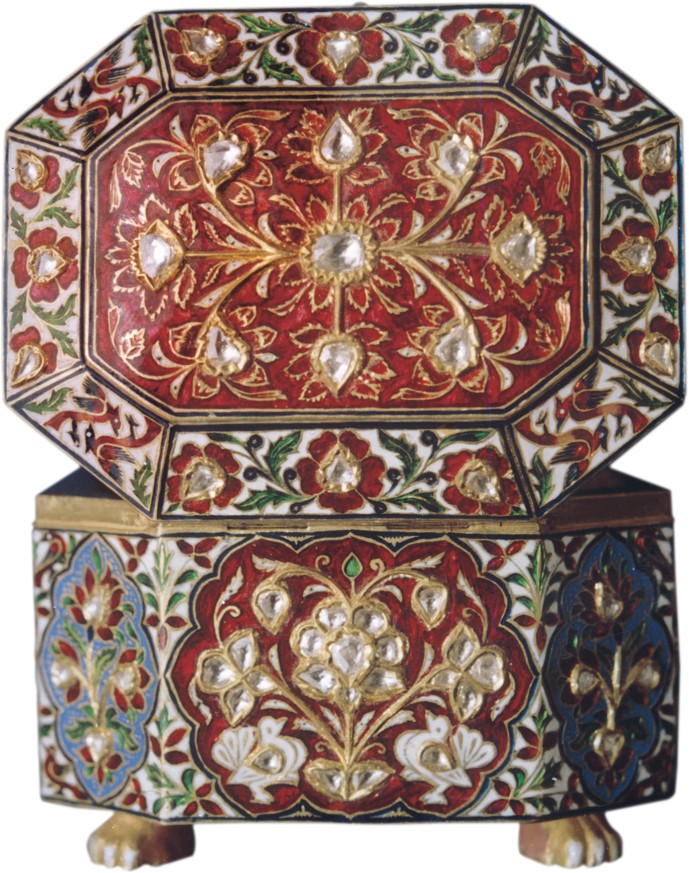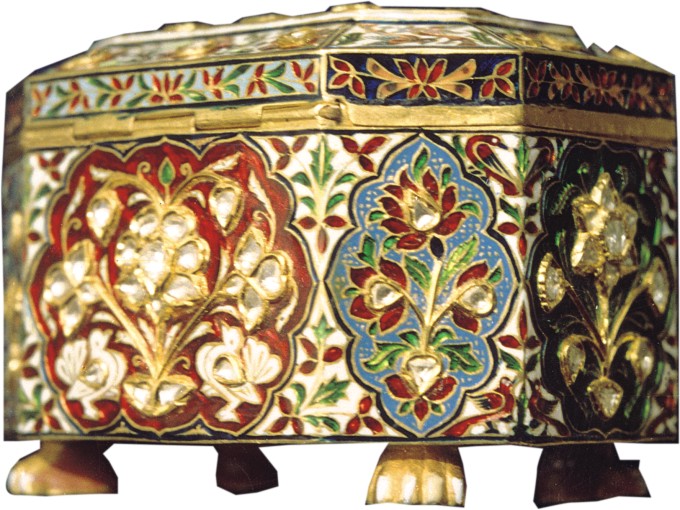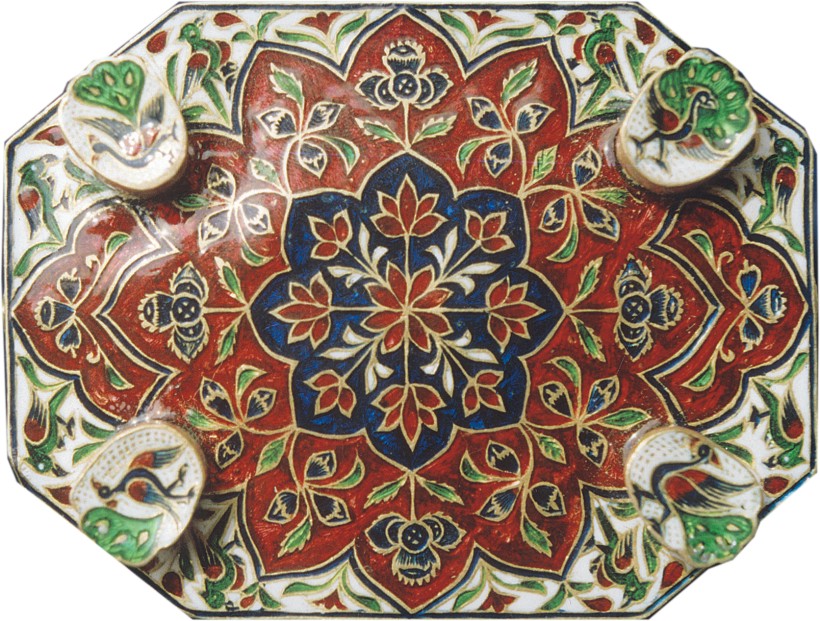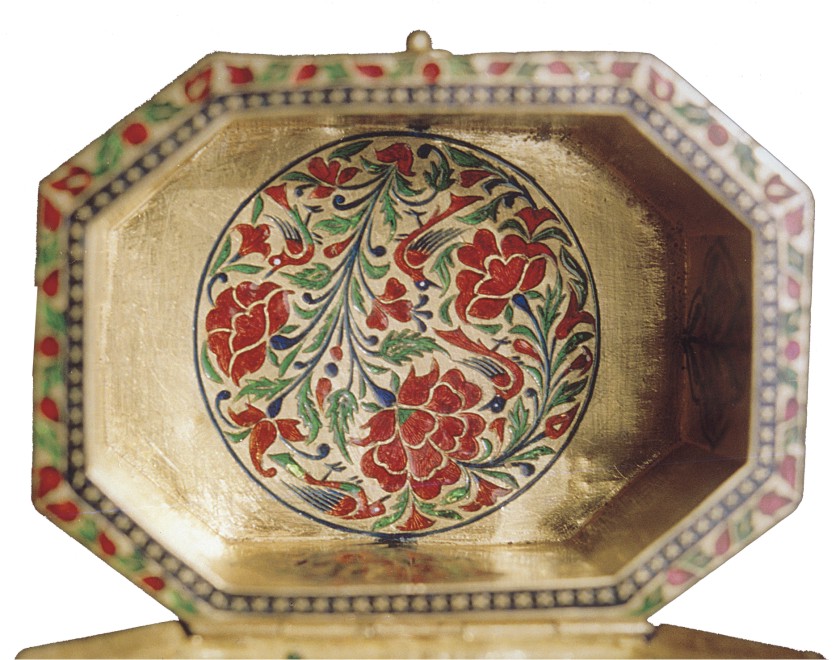 He may be contacted at :
B-139, Sethi colony, Jaipur-302004 (INDIA)
Ph.: 91-141-2616420, 2606784
Email : singhmanmohan_t@hotmail.com