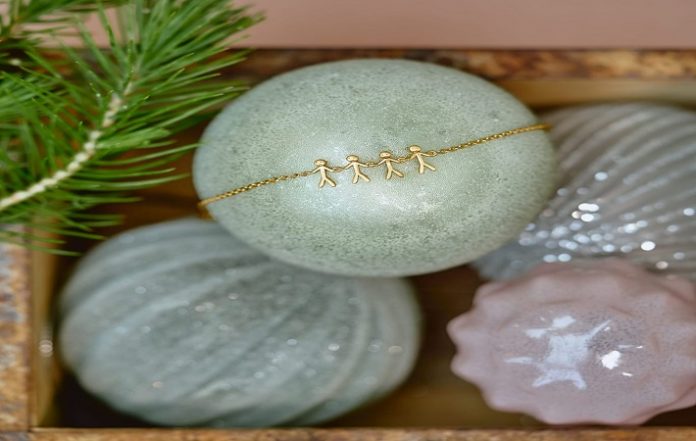 Danish jewellery brand byBiehl will increasingly be focusing on the UK market over the next 12 months.
Earlier this month the firm appointed a new sales director for the UK, Mark Boden, to help its ambitious growth plans, and now byBiehl has entered into a partnership with David Christopher Jewellers and expanded its collaboration with Allum & Sidaway.
For byBiehl the UK market is an important piece in the puzzle of becoming a truly international jewellery brand, which has always been the goal for brand founder, Charlotte Biehl.
"We have launched in the UK because we believe that byBiehl can become a huge success over here. To receive this, we have had a great focus on growth and turned up the gas on every channel ever since," Charlotte Biehl states.
She continues: "We are so happy to see that our hard work in the UK is paying off. Earlier this year we won the award 'Brand to Watch" at the 2019 UKJA in London, and today we are sold in more than 40 jewellery retailers in the UK. To appoint Mark Boden as Sales Director in the UK, who has now signed partnership with David Christopher and expanded the collaboration with Allum & Sidaway, is a clear sign that we are doing things the right way."
For Sales Director Mark Boden, the deal with David Christopher is also a big step in the right direction for the execution of the byBiehl strategy.
He shares: "We are quite selective in byBiehl's distribution strategy. We wish to work with the best jewelry retailers that we believe we can grow the brand together with.
"I have worked for byBiehl for less than a month, and I'm really happy to see all of the support and interest that leading jewelers is showing byBiehl. I really see a big potential for byBiehl in the UK. The UK market is one of the best jewelry industries to be a part of, and I can´t wait to see what the next year will bring for byBiehl jewelry over here".
Next step for byBiehl is to build brand awareness to the consumer in the UK to achieve maximum sell through, and to unlock all the potential that in being unfolded right now for the byBiehl retailers in the Scandinavian market through the right social media and influencer strategy.
News Source: professionaljeweller