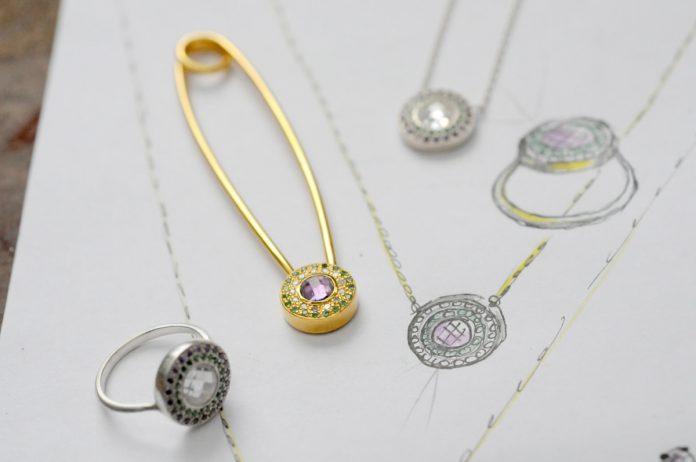 British jewellery designer Dinny Hall has introduced 'Suffragette Edit', a small curation of jewellery inspired by the women's rights movement.
Introducing five designs, the collection uses the symbolic suffragette colours – purple, green and white.
Dinny Hall, founder of the eponymous brand, shares: "Amazed at the array of suffragette jewellery produced and worn at the time of women's struggle to be able to vote – I saw an opportunity one hundred years later to bring out my own suffragette jewellery.
"The meaning of the suffragette colours – violet for dignity, green for hope and white for purity still chimes today and lends well to the gemstones I love to use – amethyst or tanzanite for violet, peridot and tsavorite for green and white topaz, pearls or diamonds for white."
The range includes a pinky ring with matching earrings, a tennis bracelet, and two pendants.
News Source : professionaljeweller.com