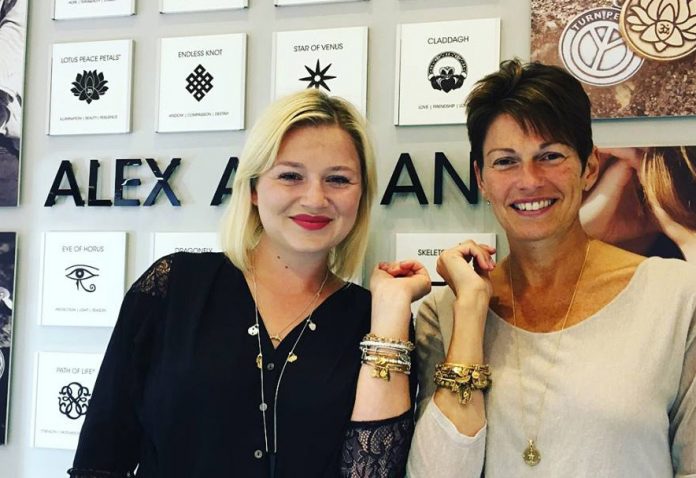 Designer jewellery retailer Fabulous has made its fashion week debut through virtual platforms.
The cyber project, which is centred around the theme of Around the World in 8 Days, is focused on the international collections stocked by Fabulous.
Every day this week the retailer has presented a different brand with styling sessions and interviews about the collections being filmed for Fabulous' YouTube and social media channels.
Fabulous owner, Jo Stroud, said: "We have always held in-store fashion shows in March and September to promote the new season collections, but this year, we decided to do something very different. Although the styling sessions are taking place in the stores, the aim is for these to be viewed online, at a time which is convenient for our customers."
UK marketing director from Alex and Ani, Rachel Costello, who kicked off day one, added: "We used the new 'Personal Blueprint' to demonstrate how to create your stack, and used video to showcase how to adjust and layer Alex and Ani necklaces."
This was followed by appearances by Angela Lee from Dutch brand, Nikki Lissoni; Deborah Parker from Italian brand, Nomination, and Mark Faulkner of French brand, Les Georgettes, in the Leamington Spa and Solihull stores. Thursday saw Louisa Hopwood from Thomas Sabo carrying out in-store styling sessions, showcasing the new Autumn pieces; while Friday has a focus on UK brand, ChloBo, including behind-the-scenes videos and an interview with designer Chloe Moss, shot on location in Chester.
Each day included a Facebook Live session, and several videos being filmed about new season collections, an overview of each brand, and a styling session on how to wear the new pieces.
Hopwood said: "The way forward for the modern shopper is experiencing an engaging in-store experience combined with online activity, and Fabulous have demonstrated this perfectly this week."
News Source: professionaljeweller