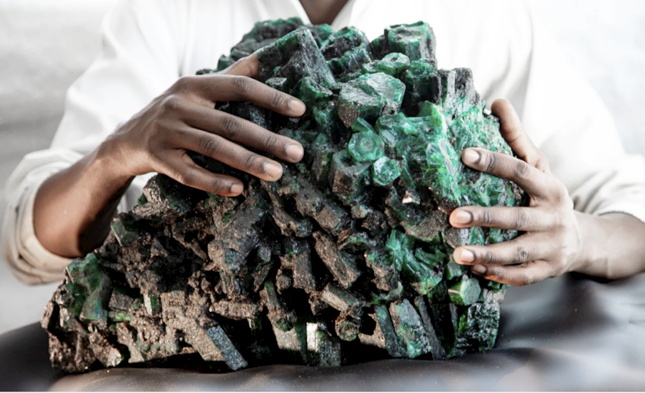 A colossal emerald cluster, weighing 187,775 carats (37,555-grams) is to be sold later this month by Gemfields.
The UK-based miner says the so-called Kafubu Cluster could well be the most expensive single emerald piece it has ever sold.
It was discovered at the Kagem emerald mine in Lufwanyama, Zambia, in March 2020. Gemfields has a 75 per cent stake in the mine and the Zambian government has 25 per cent.
The cluster is a large mass, filled with numerous individual and intertwined emerald crystals, displaying their perfect hexagonal structure.
Jackson Mtonga, Kagem's assistant sort house manager, said: "Rarity is one of the factors that makes emeralds hold such a special value in many cultures around the world, but the combination of this crystal cluster formation, the overall quality and the sheer enormity of the Kafubu cluster is something I never thought possible."
Viewing began on 31 October 31 and bidding will close on 17 November.