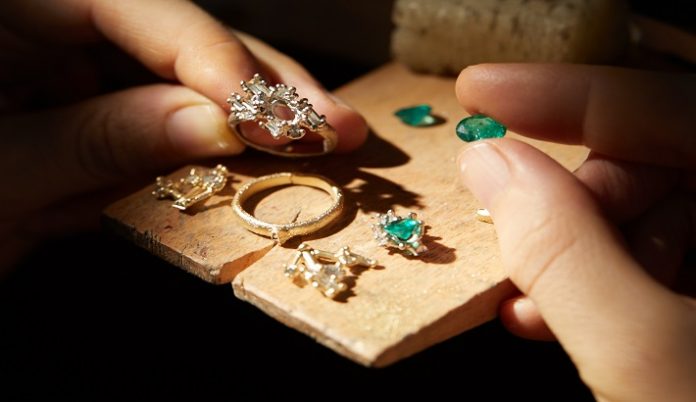 Designer Ruth Tomlinson has unveiled a new collection created in partnership with Gemfields.
The partnership will bring Gemfields coloured gemstones to Tomlinson's design ethos that celebrates the 'unconventional beauty' of each hand-selected gem.
Launching today, the limited-edition collection is titled 'Jardin' and features a range of Gemfields stones including Zambian emeralds, selected by Tomlinson for their 'otherworldly inclusions'.
The collection includes a range of jewellery including necklaces and rings that feature the Gemfields stones at their hearts.
Ruth Tomlinson is an independent fine jewellery brand known for celebrating the alternative over to the traditional.
The collection is available through the Ruth Tomlinson website now.
News Source: professionaljeweller