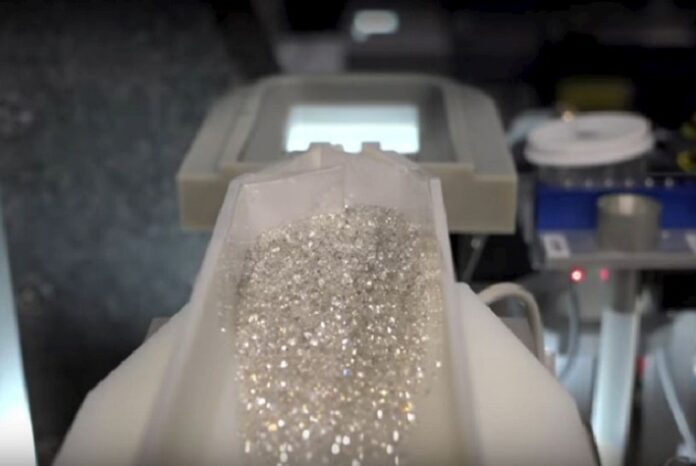 GIA (Gemological Institute of America) has launched an automated system that can distinguish lab-grown melee from natural stones.
It's addressing concerns that simulants, laboratory-grown and HPHT treated natural diamonds, are deliberately being mixed into parcels of natural diamonds.
The GIA Melee Analysis Service sorts the screened diamonds by color range. Clients can also specify a size range for their parcel. Once sorted, the melee is sealed in secure packaging for shipment.
Tom Moses, GIA's chief lab and research officer, said: "With the rapid increase of synthetic diamond growth technology over the last decade, concern about natural melee potentially being mixed with synthetic melee is now a real issue for the industry, and may ultimately be one for the public."
He said the screening technology was robust, accurate, and fully automated. It can screen 1,800 to 2,000 stones per hour and can sort stones by color.
The service is available for melee 0.9 to 4.0mm (approx. 0.005 to 0.25 ct.) round D-to-Z diamonds, which must be cleaned prior to submission.