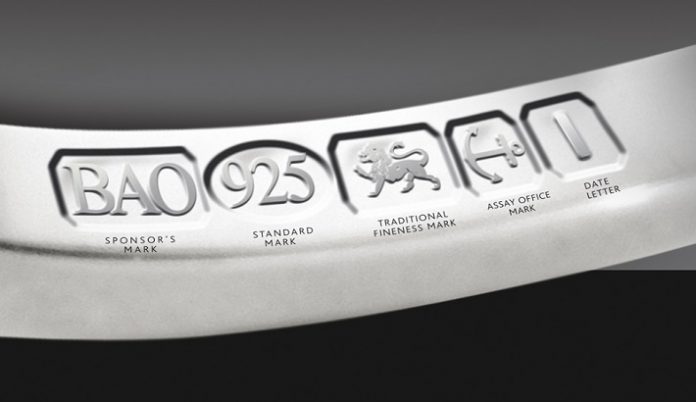 Assay Office Birmingham has compiled the hallmarking figures for Q2 2019, highlighting a 0.6% decrease in the number of items assayed compared to the same period last year.
In total 1,924,003 items were hallmarked, with all metals taking a hit apart from platinum, which cited a 5.5% lift.
No metal was exempt in June 2019 though, as gold, silver, platinum, and palladium all suffered.
See the full results here:
UK Hallmarking figures for June 2018 vs June 2019
Gold
24ct (999) – up 339.3% (246 items)
24ct (990) – Neutral (0 items)
22ct (916) – down 11.9% (32,248 items)
18ct (750) – down 9.8% (61,177 items)
14ct (585) – down 1.5%% (11,791 items)
9ct (375) – down 8.4% (158,419 items)
Total gold items – down 8.8% (263,881 items)
Silver
Fine silver (999) – down 21.0% (1,264 items)
Britannia silver (958) – up 386.3% (3,662 items)
Sterling silver (925) – up 0.9% (292,206 items)
800 parts silver – up 100% (24 items)
Total silver items – Neutral (297,156 items)
Platinum
999 parts – up 250% (7 items)
950 parts – down 6.3% (25,927 items)
900 parts – up 94.7% (37 items)
850 parts – up 60% (8 items)
Total platinum items – down 6.2% (25,979 items)
Palladium
999 parts – down 80% (1 items)
950 parts – down 50.3% (2,230 items)
500 parts – up 22.6% (1,263 items)
Total palladium items – down 36.7% (3,494 items)
Total items hallmarked in June 2019: 590,510 items – down 4.7%
News Source: professionaljeweller