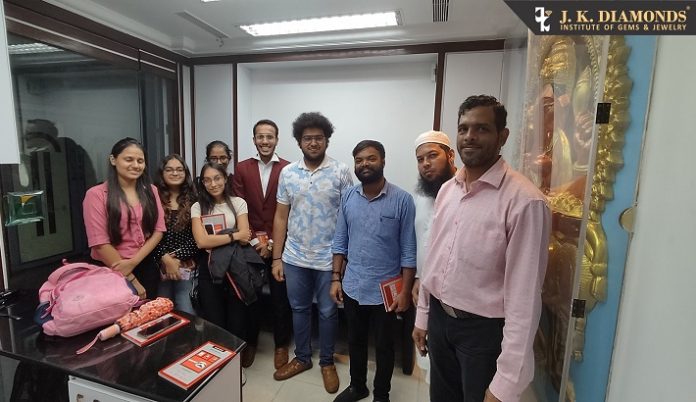 Breaking the barriers of conventional training!
JK Diamonds Institute of Gems and Jewelry arranged a factory visit for students of Jewelry Designing Graduate (CAD) at the renowned Harsh Precious Metals Pvt. Ltd, Goregaon, which was established in 1988. The students had an exclusive opportunity to learn from Mr. Vijay Gopani, the Managing Director at Harsh Precious Metal.
Students were exposed to the knowledge of manufacturing finest-quality alloys for all caratages and colours. Presently, the factory supplies global quality alloys, solders, fitting/findings for jewellery. The staff was welcoming and hospitable to the students. Above all, they were prompt to address questions and impart first-hand knowledge of catering to market and customer requirements.
What began with a brief presentation of the company history and background, ended with loads of practical experience of raw materials, mixing, analyzing, etc. Truly, J K Diamonds Institute does not hold back from providing the best and utmost exposure to all those who are passionate about making a mark in the gems and jewelry industry.