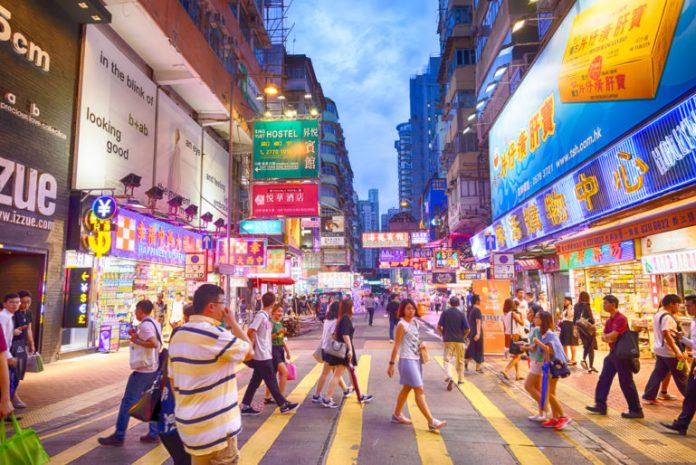 Retail sales across all categories in Hong Kong continued to rise for the ninth consecutive month, with the Census & Statistics Dept of the HK government reporting a 7.5% growth in value and a 6.9% growth in volume terms in November 2017 as compared to the same month a year ago. This is also the highest monthly growth rate since February 2015, which had seen a y-o-y jump of nearly 15%.
Durng the month, total retail sales were HK$ 38,715 million as compared to HK$ 36,000 mn a year ago, and HK$ 37,532 mn in October 2017, with every retail category registering growth during the month.
Among the various retail categories, sales of jewellery, watches and other valuable gifts rose by 7.9% in November year-on-year, the fifth consecutive monthly increase.
Only medicines and cosmetics (+12.5%); miscellaneous consumer durable goods (+27.4%); other consumer goods, not elsewhere classified (+11.3%); and electrical goods and photographic equipment (+9.8%) registered higher growth rates during the month.
The HK government said that the spike in sales was in a large part due to the increase in tourist arrivals. The HK Tourism Board said that arrivals rose by 7.0% with tourists from Mainland China, who account for 74% of total arrivals, registering an 8.6% rise. The government said that this is expected to continue and the outlook for retail sales remains positive as a result, with additional support from strengthening local consumer sentinment on the back of better employment and income.
For the first 11 months of 2017, total visitor arrivals rose 3.1%, while retail sales were up 1.8% in value terms year-on-year and 1.7% in volume terms.
In a statement, the Hong Kong Retail Management Association (HKRMA) said that its member companies remain positive on the situation and estimate December 2017 to have had mid single-digit growth.
News Source: GJEPC