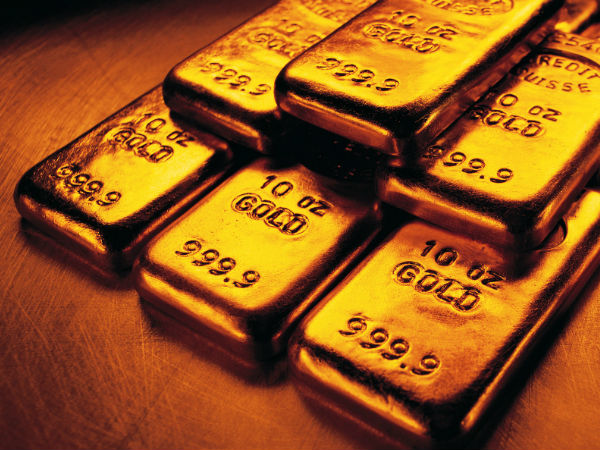 Total jewellery demand in India for 2022 was down by 2% to 600.4 tonnes as compared to 610.9 tonnes in 2021, it noted. The value of Indian gold jewellery demand in 2022 was up by 4% to ₹272,810 crores, from 2021 (₹261,150 crores).
Total gold imported in India in 2022 was 673.3 tonnes as compared to 924.6 tonnes in 2021, down by 27%, the report noted.
India Gold Demand For The Period January To December 2022:

Somasundaram PR, Regional CEO, India, World Gold Council said: "India gold demand was once again lifted by a good fourth quarter, reflecting the importance of post-harvest incomes and sentiment on the sector. This quarter and the full year 2022 however, fell short of 345 tonnes (a record level in our 30-year data series) and 797.3 tonnes respectively for 2021. Despite a relatively subdued trade and consumer weaker sentiment at the beginning of the year, hike in duty and sharp rise in prices in the midst of the season, demand has indeed remained surprisingly resilient.
"Lifetime high domestic gold prices notwithstanding, gold jewellery demand was 600 tonnes, just 2% lower than 2021. Q4 declines of 17% y-o-y should be seen against an unprecedented high level of last year. Q4 2022 demand of 220 tonnes is indeed the fourth-highest quarter since 2000 and reflects a robust return of consumer interest in gold, exceeding pre-pandemic levels and perhaps setting a new norm after demonetisation at such high prices."
Indian total investment demand for 2022 was down by 7% at 173.6 tonnes in comparison to 186.5 tonnes in 2021. In value terms, gold investment demand was ₹78,860 crores down by 1% from 2021 (₹79,720 crores)
Somasundaram added, "The yearly drop was due to a 28% y-o-y decline in Q4, although the demand was a healthy 56 tonnes, it failed to match the extremely strong performance of Q4 2021 of 79 tonnes. The festivities at the beginning of Q4 also boosted investment demand, though, the attention shifted towards gold jewellery with the onset of the wedding season."
Total gold recycled in India in 2022 was 97.6 tonnes as compared to 75.2 tonnes in 2021, an increase of 30%.
Somasundaram said, "In Q4, India also noted a sharp increase in recycling, that was up nearly 40% y-o-y and about 6% q-o-q. This surge in volume is mainly due to the increase in the rupee-denominated gold price, which was up 3% q-o-q. The Reserve Bank of India continued its gold purchases adding 33.5 tonnes in 2022, 57% lower than in 2021 when it had purchased 77.5 tonnes.
"Against this background and in the context of our strong economic growth which imparts a significant influence on demand, we believe 2023 will be a good year for gold demand with long term trajectory re-setting demand to 800- 850 tonnes. This is of course subject to a few short-term factors, more particularly monsoons and near-term revival of rural demand. Gold will continue to play a strong role in household savings and therefore, reforms must focus on building trust and bringing gold investments mainstream with strong focus on transparency through initiatives such as exchange trading and hallmarking."
WGC said overall demand for gold in India for Q4 2022 was at 276.1 tonnes down by 20% as compared to Q4 demand for 2021 (343.9 tonnes). India's Q4 2022 gold demand value was ₹125,910 crore a decrease of 15% in comparison with Q4 2021 (₹148,780 crore).
Total gold jewellery demand in India for Q4 2022 was down by 17% at 219.7 tonnes as compared to Q4 2021 (265 tonnes). The value of jewellery demand was ₹100,180 crores a decrease of 13% from Q4 2021 (₹114,650 crores).
Looking ahead, WGC noted that the outlook for the first quarter in India is mixed. A higher number of auspicious wedding days in Q1 2023 (28 in Q1 this year vs 11 in Q1 2022) should be positive for demand, as should higher market prices of primary Kharif crops. Demand will, however, continue to face headwinds from the higher domestic gold price and persistently high rural inflation, it cautioned
India's gold demand for the full-year 2022 fell 3% to 774 tonnes compared to 797.3 tonnes in 2021, according to the World Gold Council's (WGC's) latest Gold Demand Trends report.