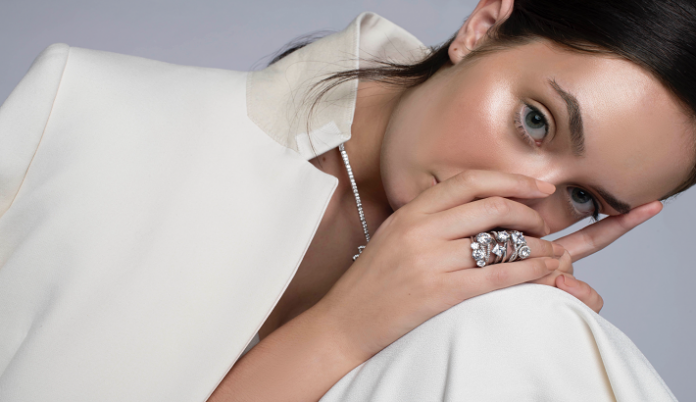 Lab-grown diamond jewellery brand Lark & Berry has been announced as the Official Jewellery Partner to the Virgin Media British Academy Television Awards in 2020.
As well as hosting several smaller events with BAFTA's Television Awards in 2020, Lark & Berry will hold a style show suite at the Sea Containers, London. The style suite will enable celebrities and their stylists in attendance to select pieces for the award ceremony, where they may wear Lark & Berry's exclusive lab-grown diamonds.
"We are very proud to be the Official Jewellery partner to BAFTA's Television Awards this year," says Lark & Berry founder, Laura Chavez. "I truly admire the work the organisation does with finding and promoting new talent. It's because of organisations like these that the arts and entertainment industries continue to grow and create exceptional people and unique experiences."
Through this partnership, Lark & Berry hopes to add to an already strong celebrity-entertainer following, with stars like Dame Helen Mirren, Oscar-winning actress Regina King, Golden Globe winning actress Olivia Colman, Charlie's Angels star Naomi Scott and singers Jessie J and Joy Crookes who already love the brand's environmentally responsible cultured jewellery.
"Lark & Berry has something for everyone and after having a presence adorning stars at AMFAR, the Met Gala, the Tony's, the British Fashion Awards and the Golden Globes, this is another jewel-in-our-crown, so to speak, for a disrupting diamonds luxury brand of which the whole world has taken notice," says Chavez.
Louise Robertson, director of partnerships at BAFTA, adds: "We are delighted to be partnering with Lark & Berry; a progressive and sustainable brand offering a truly beautiful range of fine jewellery. We look forward to seeing Laura and her team bring these amazing and innovative designs to life at this year's Virgin Media British Academy Television Awards."
The BAFTA awards will be held on Sunday, May 17 2020.
News Source: professionaljeweller