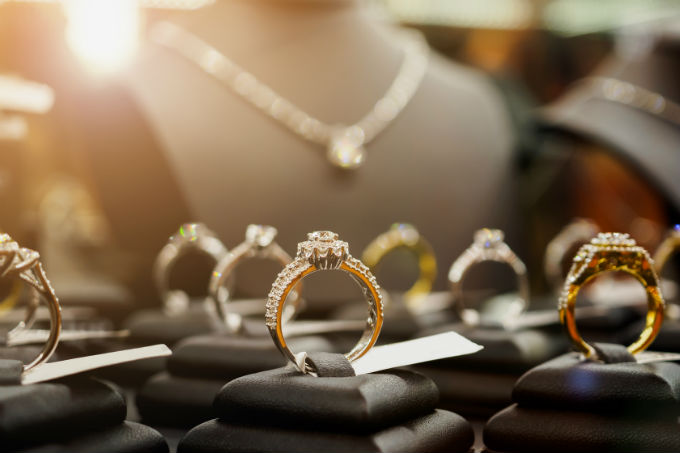 Hong Kong's top jewellers reported solid annual growth for the year ended March 31, 2018, citing more favourable economic conditions in major retail markets.
In separate annual reports, Luk Fook Holdings (International) Ltd, Tse Sui Luen Jewellery (International) Ltd and Chow Tai Fook Jewellery Group Ltd traced their positive performance to stronger economic fundamentals.
Lukfook, which recorded a 34.7 percent increase in profit, said it also benefitted from a successful product strategy and positive retail sentiment. It reported that gold products were highly sought after, with sales of gold and platinum products improving by 10.2 percent. Sales of gem-set jewellery products, meanwhile, were up 17.4 percent.
"The Hong Kong market was the key source of revenue for the group. Visitors from China had been the major driver for the retail business growth in Hong Kong for the past few years," noted Lukfook. "Despite the impact of the slowdown in economic growth in China and the changes to the Individual Visit Scheme, there was gradual improvement in consumption expenditure per capita and spending power of consumers recently, contributed by the local policy focus of promoting tourism."
TSL, for its part, reported a hefty 113.2 percent rise in profit during the period in review.
"In the second half of the period, we started to witness some meaningful signs of recovery in our retail markets. With a steady momentum observed from the retail market in recent months, the group can now move on to capitalise on the benefits of its improvement programmes and market repositioning undertaken over the last three to four years," said Annie Tse, chairman and CEO of TSL.
The retail market in both Hong Kong and Macau benefitted from have an improved market environment since September 2017 and an increased number of tourists visiting Hong Kong and Macau from China, the group added.
Looking ahead, Tse expects domestic consumption and tourist spending to fuel steady growth in Greater China's jewellery market in Mainland China. "To grasp the opportunity arising under these current market conditions, we will introduce more product promotion such as limited-time offers, and continue to enrich our product assortments and the customer experience in our retail stores," she continued.
Chow Tai Fook, meanwhile, saw a 34 percent rise in profit during the assessed period on the back of recovering market fundamentals in Greater China.
The company said it embarked on its "Smart+ 2020" three-year strategic framework underpinned by its commitment to innovation, technology and sustainability for exceptional customer experience.
News Source : jewellerynet.com