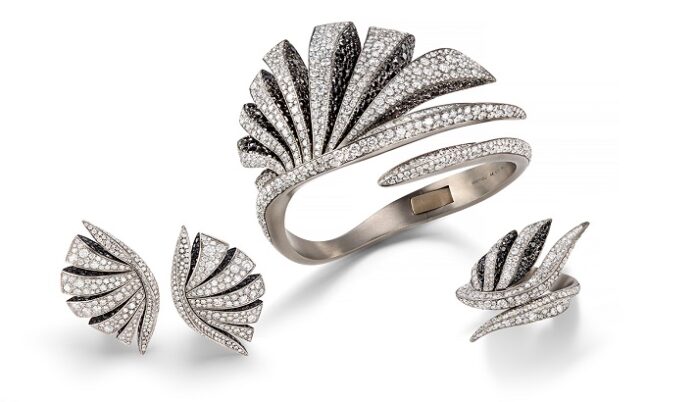 Licia Mattioli is the passionate soul and the inexhaustible source of energy that lies behind the brand's original and distinctive collections. The "Mattioli women"
are like her, dynamic and sophisticated but at the same time feminine, rulers of their time and interpreter of the contemporary spirit.
And the brand's already iconic creations are like an extension of their attitudes and their lively personality.
Thus, through joyful creations of high jewelery and capable of transmitting the Italian lifestyle in design, Mattioli tells about travel, art and inspiration, unique
moments in the life of every woman.
From the best-selling Puzzle, Siriana and Yin Yang collections, to the newest and masterpieces: each jewel is unique and eclectic, like a precious daily travel
companion and an irreplaceable signature of Italian elegance.
With this wealth of priceless collections and history, Mattioli arrives at VOICE in Vicenza to present a new extraordinary set, one of a kind, a starting point for the
atelier with its organic shapes inspired by nature and its play of white diamonds and blacks set on titanium and 18Kt gold.
A light elegance framed by a play of movements that will accompany every movement and light.
News Source : vicenzaoro