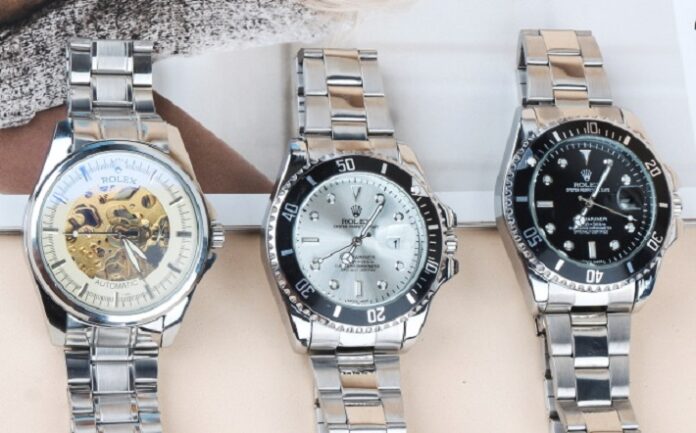 As many as one in 10 luxury watches are fakes, says Arjen van de Vall, CEO of Watchfinder, the UK's largest seller of second-hand timepieces.
He says it's getting harder and harder, even for his experts, to tell the difference.
"We have a check list when our watchmakers see a watch. In the old days, around 20 per cent of watches would require further inspection to understand it if they were fake," he told Bloomberg Radio.
"Today, it is around 80 per cent of watches that need this thorough testing and inspection to see if they are genuine or not."
He said experts had to open watch casebacks and check the movements to be certain whether they were genuine or fake.
Watchfinder, part of the Swiss Richemont conglomerate, said all luxury brands were victims of counterfeiters, but Rolex was worst-hit because of its market dominance. Around half of all fakes are Rolex, it said.
Last month Omega said three former employees hatched a criminal plot to create a "Frankenstein" Speedmaster Broad Arrow Ref. 2915-1, mostly from authentic parts of other vintage watches.
The company bought the watch at auction in 2021, paying a record $3.4m.