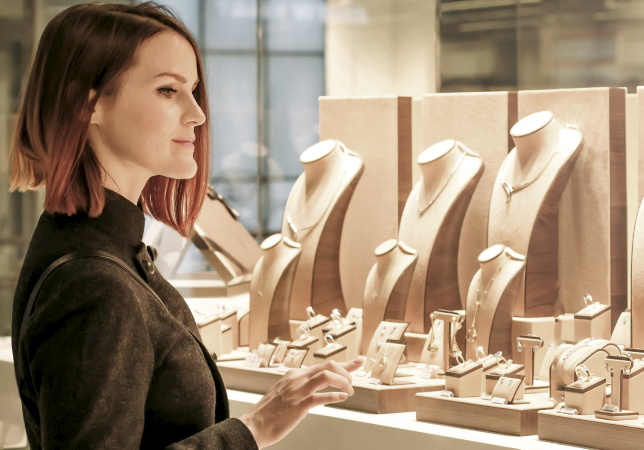 A quarter of all US diamond jewelry sales (by value) were online last year, according to De Beers' latest Diamond Insight Report.
That compares with just 14 per cent in 2015, says the report. By volume the figures are 31 per cent in 2021 and 18 per cent in 2015.
Online purchases were higher than average among Gen Z consumers (at 42% of total Gen Z purchases), those self-purchasing (40% of total purchases) and single women (37% of total purchases), said the report, based on responses from 18,000 women.
It also found that 36% of women overall and 39% of Gen Z now make a point of seeking information on a brand's ethical credentials when buying diamond jewelry.
Two-thirds of all diamond jewelry purchases were branded – double the figure for 2015.
And the arrival of Web3, NFTs and the metaverse could open up new revenue, customer acquisition and brand opportunities.
Esther Oberbeck, SVP Strategy Analytics & Insights, De Beers Group, said: "Key trends that are already making their mark on the diamond industry, having been accelerated by the Covid-19 pandemic, new technologies and evolving consumer expectations as Gen Z comes of age.
"The convergence of these trends means the diamond industry must prepare for a future where new, digital-native and socially-conscious consumers expect to engage with brands and retailers in fundamentally different ways to the generations that have come before them."