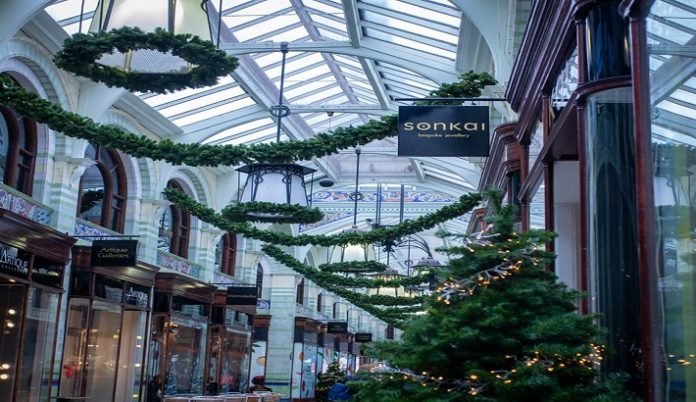 Norwich-based Sonkai Jewellers has reopened for business after relocating from the city's lanes to the Royal Arcade.
Sara Sweet and partner Craig Snape, who run Sonkai jewellers, closed the doors for the last time in Dove Street at the weekend, where they've been for nearly a decade. After renovating the new shop, situated in the arcade where the Bedlinen Co used to be, they are ready for business again.
The soft launch has been pushed through to allow customers to drop off and collect urgent items for Christmas with an official opening planned for the New Year.
"We moved on Sunday and Monday as we close these days as normal anyway, to re-open on Tuesday in our shiny new location," co-owner Sara Sweet tells Eastern Daily Press.
"I think this first few weeks between now and Christmas are just going to be more of a 'soft' opening, simply to get in and allow our customers to drop off and collect all their urgent Christmas commissions and for cleaning and repairs."
Sonkai Jewellers is still waiting for the last few things to arrive to finish the new store.
For example, the store will add some furniture and extra bits of lighting soon.
Once the New Year rolls in Sonkai Jewellers will celebrate being officially open with an event.
News Source: professionaljeweller