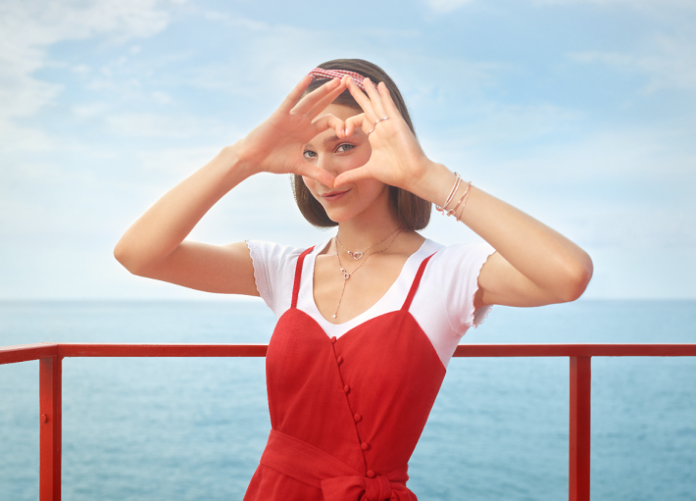 Fashion jewellery brand Swarovski is kick-starting SS20 with the release of its Valentine's Day offer.
This Valentine's Day, Swarovski takes inspiration from the sparks of energy that ignite a journey of infinite love and takes joy in celebrating love in all its many forms.
The campaign, set in a romantic lighthouse backdrop, tells the story of infinite love through all its ages.
True to the innovative spirit of Swarovski, this year's Valentine's Day Collection reworks eternal love motifs such as the iconic infinity symbol and traditional heart, giving them a contemporary twist through the mix of metal tones, achieving a clean and sophisticated look.
The hero three key lines for Valentine's Day are – 'Swarovski Infinity', 'Lifelong Heart' and 'Attract Soulmates'.
Swarovski's creative director, Nathalie Colin, explains: "Love is the energy of life. During the most romantic time of the year, we wanted to show how illuminating this energy can be, making people feel more brilliant, brighter and loved. We've transformed iconic symbols into stylish pieces designed to capture hearts around the world."
The Valentine's Campaign is a continuation of the brand's #SparkDelight initiative launched last.
To celebrate the season, Swarovski will be hosting a Valentine's Day promotion in store between February 7-9. Shoppers will have the opportunity to #SparkDelight in a loved one's life by nominating them to win a luxury weekend away, as well as the chance to win £5 off, £10 off or a gift for themselves.
Take a look at the Valentine's Day offer below:

News Source: professionaljeweller