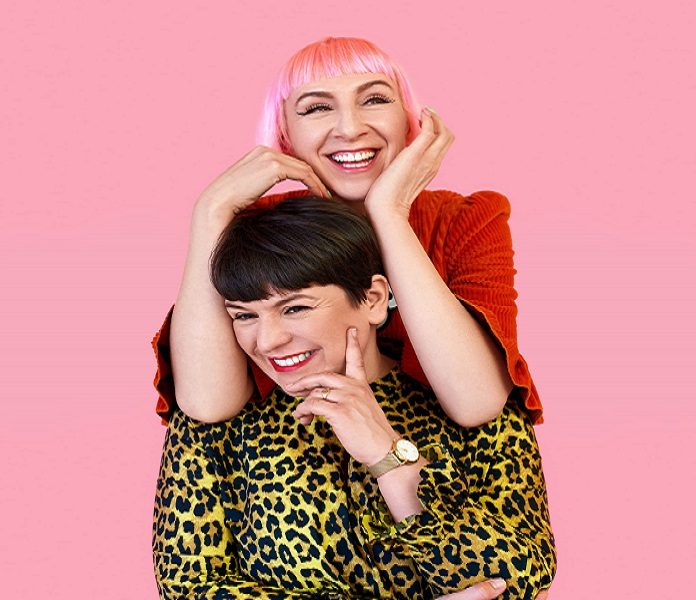 Fashion jewellery brand Tatty Devine is celebrating its 20th anniversary with a touring exhibition.
Partnering with the Crafts Council, the exhibition titled 'Misshapes: the making of Tatty Devine', will showcase the creativity and innovation, alongside the glamour and humour, that has been the making of this successful British brand.
The exhibition will be the first-of-its-kind about the design duo, Harriet Vine and Rosie Wolfenden, who met at Chelsea College of Art and founded Tatty Devine when they graduated in 1999.
The brand has an inspiring story to tell in its exhibition. After art school, the friends started trading from a market stall in east London and developing a signature style that saw them lauded in Vogue and stocked in Harvey Nichols and Whistles within the year.
They discovered laser-cut acrylic on a trip to New York in 2001. On their return, they invested in a laser-cutting machine, rarely used in jewellery at that time, which then gave them a creative freedom to push the boundaries. Something they continue to do to this day.
20 years on and the brand is still pioneering attention-grabbing laser cut jewellery, with all their pieces made by hand in the UK.
Tatty devine quickly built a cult following and remains remain culturally relevant as they continue to design bold pieces for campaigns close to their hearts, such as Fawcett Society, Comic Relief and Battersea Cats and Dogs Home, and they are passionate advocates for the power of creativity.
The exhibition will showcase the story of the brand, highlighting defining moments during the last two decades and the evolution of the Tatty Devine products.
The 20th anniversary will also see the publication of a new book and a special jewellery collection, re-imagining some of Tatty Devine's best-loved pieces from their 5,000 strong archive.
The exhibition will be on tour for two years, starting at the Lethaby Gallery on July 20, and ending in Circenster's New Brewery Arts on June 26.
Confirm venues are:
Lethaby Gallery, London – July 20 – August 11 2019
The Wilson, Cheltenham – September 7 – November 9 2019
De Montfort University Gallery, Leicester – November 16 2019 – February 1 2020
Ty Pawb, Wrexham – 10 July – September 13 2020
New Brewery Arts, Cirencester – June 26 – September 6 2021