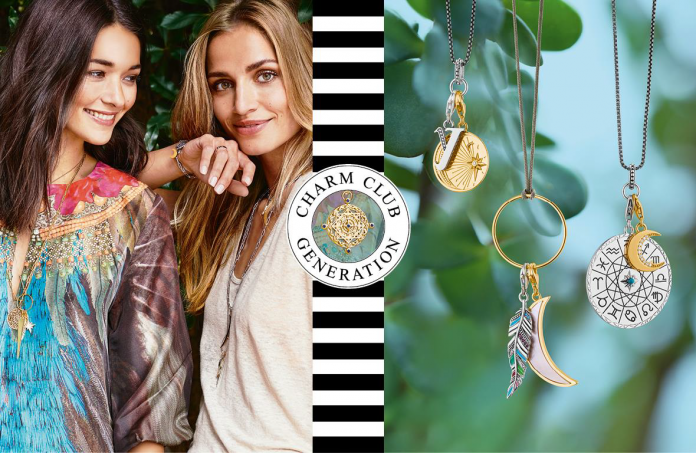 Global fashion jewellery brand Thomas Sabo has revamped its Charm Club collection to meet new market demands.
Named the 'Generation Charm Club', Thomas Sabo has reinvented the world of the charm with a new campaign and product offering suitable for today's fashion-savvy consumer.
Launching February 16 2018 with a global campaign, the Generation Charm Club combines high fashion looks with the ever-growing personalisation trend. Featuring 260 restyled charms, designs have been crafted in sterling silver and adorned with 18ct yellow gold plating, sparkles, and classic natural materials.
Designs comprise vintage styles, extra-large charms, single earrings which can be mixed and matched, and a wealth of different carriers, including necklaces, bracelets, and hinged hoops. Motifs include letters, star signs and new symbols, in charms of various shapes and sizes.
"We have completely reworked and re-invented our Charm designs," explains founder of the eponymous brand. Thomas Sabo. "By means of the new alignment of the collection, new pricing and combination options, we would now like to reach all of our customers, above and beyond the loyal fans of the collection. The launch will be accompanied by a comprehensive marketing concept that includes a new generation Charm Club logo and unique POS presentation."
From mid-February, customers will be able to choose between new types of square packaging when purchasing from the collection. In addition to the characteristic black and white stripy look, the new, feminine jewellery caskets have a drawer in various colours elegantly representing the joie de vivre of Generation Charm Club.
Tapping into the male personalisation market, the brand has added iconic Rebel at Heart designs to the Charm Club for the very first time. These charms will be presented in packaging with a black and grey stripy look and black drawer.
Matching shopping bags complete this new consumer shopping experience.
News Source: professionaljeweller.com