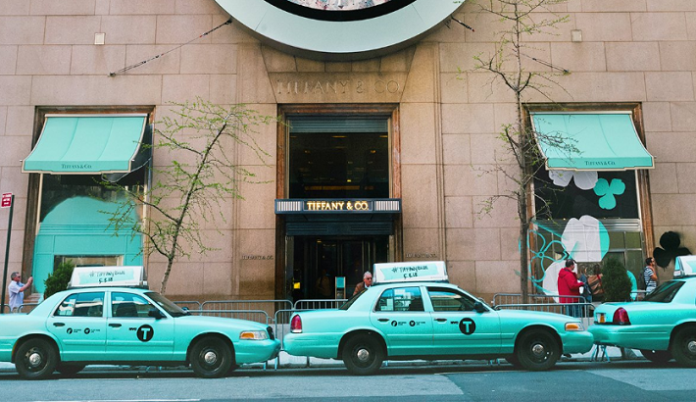 Tiffany & Co will be launching its first comprehensive men's collection worldwide tomorrow (Oct 1).
While the brand has always had a few items available for males, the new launch will see Tiffany & Co tap into the men's high jewellery and homeware market.
Jewellery pieces will range from £160-£12,400, while home products will sport price tags up to £62,000.
Financial Review has provided the first look of the products which will encompass everything from the watches, tie bars and cufflinks, to a made-to-order trophy ring inspired by the many sporting trophies the jeweller has made over the years.
For the homeware offer, which will fall into the brand's Everyday Objects category, Tiffany & Co will introduce a sterling silver shoe horn, ice tongs, a Swiss Army-style knife and a paper weight.
The brand has also designed a handcrafted solid sterling silver and 24-carat vermeil chess set, where the price will be available on request.
Tiffany Men's has been created in the spirit of the modern man: bold and confident, casual yet refined, a style arbiter with a discerning eye for quality.
The range of designs in represents a new chapter for the design house, signaling the brand's expansion in the men's luxury space.
The initial launch will feature around 100 products under two collections – Tiffany 1837 Makers and Diamond Point.
Tiffany 1837 Makers nods to the jewellery firm's holloware heritage and tradition of making sports trophies, while Diamond Point features strong graphic patterns.
"We have a newfound focus on expanding the men's collection to give the customer more of what they're coming in for," says Tiffany's chief artistic officer Reed Krakoff. "Our men's clientele is interested in wardrobe pieces, in travel, with this sense of a curated life."
Other items include sunglasses and briefcases.
New Source : professionaljeweller