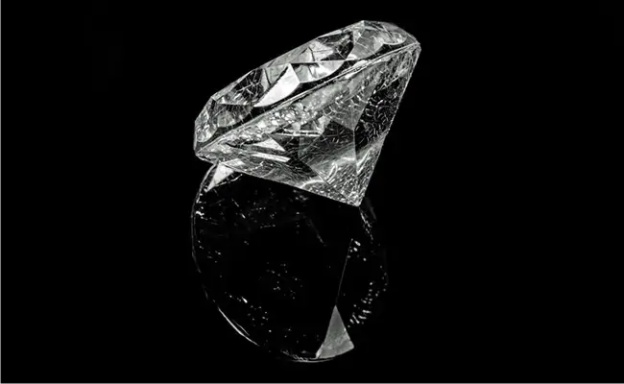 The Directorate of Revenue Intelligence (DRI) has busted an estimated Rs. 2,000-crore money laundering racket at the Bharat Diamond Bourse (BDB) in Mumbai and arrested four people, officials said on Friday.
The racket was unearthed after the DRI recently conducted raids at the BDB at Bandra Kurla Complex (BKC) in Mumbai following a tip-off and intercepted consignments of rough diamonds of "low quality" with a declared value of Rs. 156 crore.
However, a revaluation of these diamonds found that they were worth only about Rs. 1.2 crore. "The revaluation done by experts ascertained that these rough diamonds were of inferior quality and worth only about Rs. 1.2 crore, as against their declared value of Rs. 156 crore," an official said.
During the probe, it came to light that these rough diamonds were imported from overseas markets like Hong Kong and Dubai in connivance with the exporters and they were shown to have been procured at grossly overvalued prices, he said.
According to officials, the racket is estimated to have laundered an estimated Rs. 2,000 crore through such over-invoicing. Four people have been arrested so far and cash worth Rs. 10 lakh, demand drafts amounting to Rs. 2.2 crore, cheque books, Aadhaar cards and PAN cards were recovered during the raids, he added.
The four arrested accused used to get the declared value of the consignments approved as the fair value, with the help of some members of the panel of diamond valuers, the official said.
Reacting to the development, BDB Vice-President Mehul Shah expressed shock over the racket, though the industry body GJEPC said its members acted as "whistle-blowers" in uncovering this malpractice.
"No one in the industry had heard of these arrested valuers and we are surprised how they were valuing diamonds. Our industry is very small and people know each other," Mr Shah said.
Mr Shah said valuers also work with the customs department, where nobody from the industry is allowed.
"Inside, there is no role of any trade body," he said.
"In a day or two things will become clear and we have full confidence in the investigating agencies and government departments," Mr Shah added.
The Gems and Jewellery Export Promotion Council (GJEPC) said in a statement it was unfortunate that a group of people who were not its members used the gem and jewellery product as a conduit for money laundering and other malpractices.
The GJEPC said the custom house agents and a large part of valuers were not recommended or referred to by the top industry body as part of trade valuation panel at the customs.
"As the apex organisation entrusted with the welfare of over 6,000 members and more than 5 million livelihoods dependent on this industry, we have been taking initiatives time and again to sensitise the government about any irregularities," the GJEPC said.
During the past months, the GJEPC, established by the industry and commerce ministry, has engaged in a sustained campaign in exposing malpractices, it said.
"We have sensitised the government on large overvaluation of several imports from Hong Kong, along with proof of such over-valuations. In fact, GJEPC members acted as whistle-blowers in uncovering this malpractice.
"Moreover, all the companies indulging in this malpractice were not members of our council. We possess documentary evidence of our efforts and support provided to the government agencies," it added.
The GJEPC has been urging the government to become the sole approving authority for valuers.
COMMENT
It is unfortunate that acts of certain unverified individuals and companies hurt the trade in an industry that supports five million lives directly, the GJEPC said.
News Source : ndtv.com