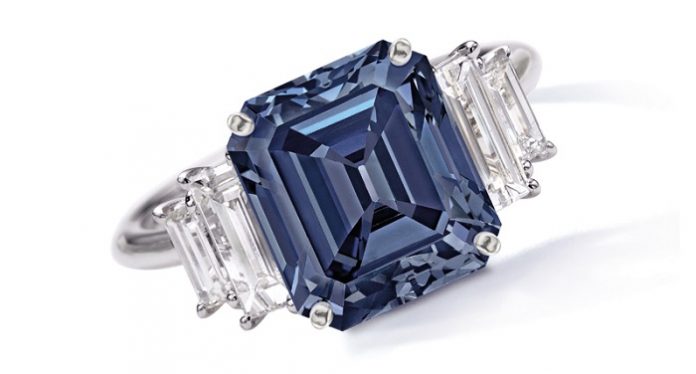 Hong Kong—A 5-carat fancy vivid blue diamond ring will be the highlight of Sotheby's upcoming jewelry auction in Hong Kong.
Named the "Ai" diamond after the Chinese word for love, the stone is expected to sell for between $12.5 and $15.3 million when it hits the block next month.
It is the leading lot in Sotheby's Hong Kong Magnificent Jewels and Jadeite jewelry sale, slated for Oct. 3 at the Hong Kong Convention and Exhibition Centre.
In addition to the Ai diamond, the jewelry auction will feature a pair of earrings with old European brilliant-cut fancy vivid yellow diamonds weighing 51.17 carats total—"well-matched" in color, ton and saturation, Sotheby's said—accented with white diamonds. They are designed to depict a fruitful harvest of melons flowering from their vines.
The earrings, pictured below, could sell for between $4.8 and $6.1 million.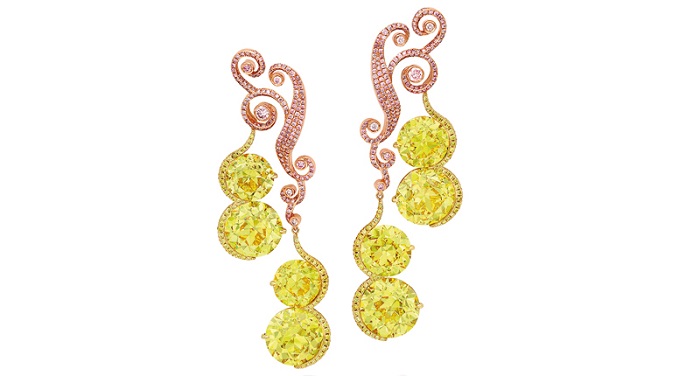 There also will be a number of important jade pieces, including a necklace composed of 51 jadeite beads of a brilliant emerald green color and with "very good" translucency, with a diamond clasp signed Chaumet. Pictured below, its pre-sale estimate is available upon request by Sotheby's.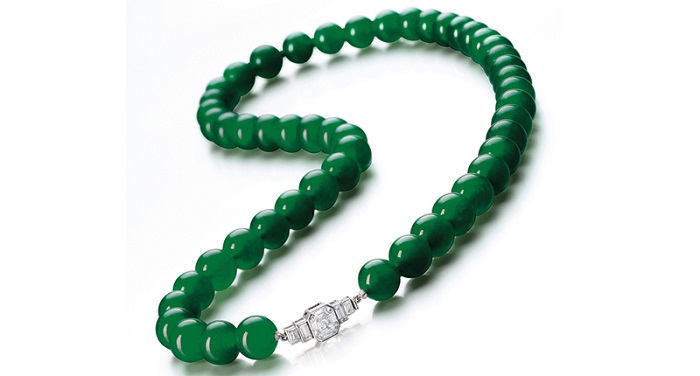 The jewelry auction also will include two fine jadeite bangles displaying hues of both lavender and green that blend seamlessly. Possessing strong saturation and fine translucency, the pair will be sold separately, with estimates of $665,000-$895,000 (left bangle) and $640,000-$895,000 (right bangle).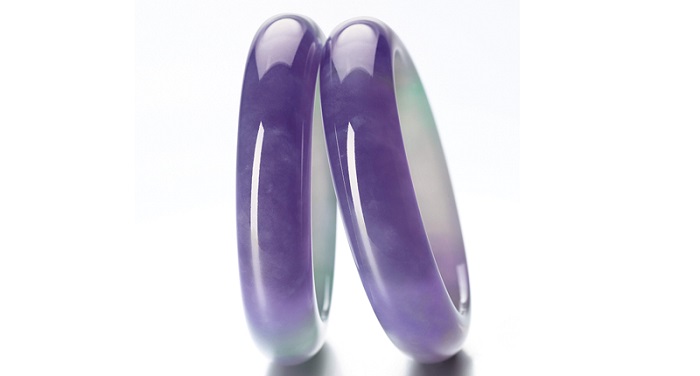 The jewelry auction also will have a section featuring works created by celebrated Asian contemporary designer Wallace Chan. This includes the tanzanite, chalcedony and diamond ring seen below, which could sell for as much as $230,000, as well as the earrings pictured below featuring conch pearl, gems and diamonds, which could sell for between $281,000 and $408,000.
The gallery also shows a pair of gem-set earrings from Chan, also featuring jade and diamonds, which are expected to garner between $70,500 and $109,000.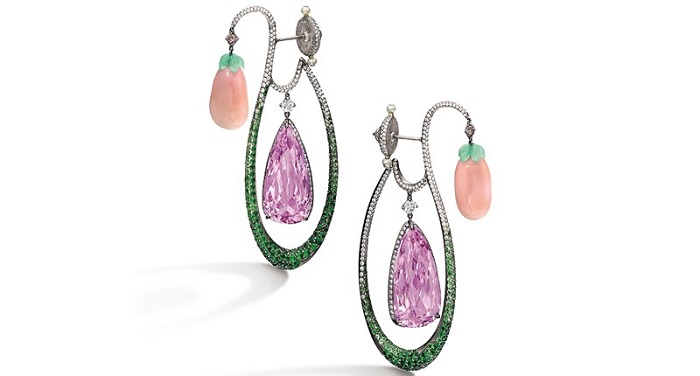 Chan was the first Asian jeweler to exhibit at the Biennale in Paris in 2012, and today can be seen at such major fairs as The European Fine Art Fair (TEFAF) and Masterpiece in London. His pieces are sought by collectors from around the world.
Rounding out the jewelry auction will be a selection of red carpet necklaces by jewelers such as Van Cleef & Arpels and David Morris, as well as a vintage Bulgari suite, and a curated selection of jewels primarily from the 1950s and 1960s from a "distinguished" private collection.
News Source: nationaljeweler.com