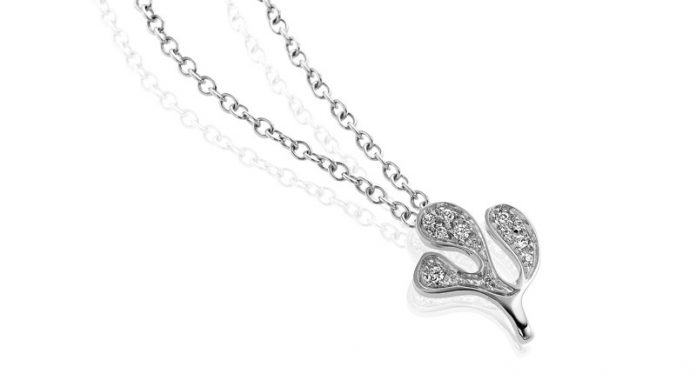 Every woman needs a handful of everyday jewelry.
These pieces should be classic yet fashionable and in her style. They should also be well made, easy to layer and go with everything in her clothing wardrobe.
Instead of being gifted, more and more women are looking to buy diamond jewelry for themselves. The ten "dainty diamond" pieces featured in this Style File are ideal styles for self-purchase.
Dainty is defined by Merriam-Webster as "marked by delicate or diminutive beauty, form, or grace" and it is the perfect way to describe these pieces of diamond jewelry.
John Hardy "Bamboo Band" ring with diamonds ($350)
Dilamani diamond 14-karat gold stacking rings with geometric tops with a contour twist shank ($420 each)
K. Mita "Washi" stackable diamond rings in (from top to bottom) 18-karat rose gold, 18-karat yellow gold and palladium ($630, $620 and $490)
Hearts On Fire Aerial Single Diamond Pendant in 18-karat rose gold with diamond available in multiple carat weights starting at .10 (starting at $990)
Julie Lamb "Elements" 14-karat white gold diamond dangle stacking band ($1,095)
Miseno "Foglia di Mare" diamond pendant in 18-karat white gold ($1,150)
Anabel Higgins "Grace" antique horse shoe pendant with diamonds and sapphire ($1,200)
ALOR yellow and rose cable necklace with diamond pendant ($1,350)
Rona Fisher 18-karat yellow gold hinged hoop earrings with black diamonds ($1,395)
Sandy Leong Rain Lariat 20″ Necklace in 18-karat recycled yellow gold with brown diamonds ($1,500)
News Source : nationaljeweler.com