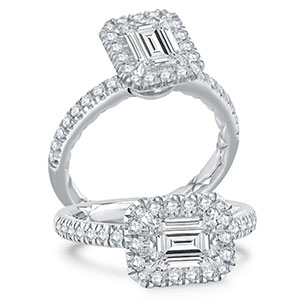 Despite a last-minute intervention by Punjab National Bank, on March 28, a U.S. bankruptcy court ruled that A. Jaffe and Firestar Diamond can go ahead and sell their assets, the two companies announced.
The companies had asked for an expedited sales process that should be completed by the middle of May, in time for the new owner to premiere its lines at the JCK Las Vegas show.
The companies are going into the sale without the customary stalking horse bidder, but they said in a legal filing that 25 companies have shown enough interest to execute nondisclosure agreements.
An A. Jaffe statement said that "we believe the protections afforded under the U.S. Bankruptcy Code provide a stable environment under which the Company will be able to continue operating without disruption until a sale transaction is consummated."
A Firestar statement similarly said it believes the sale will "maximize value and is in the best interest of creditors."
Both companies thanked their vendors and retail partners for their support and said they remain 100 percent committed to both.
The companies were formerly owned by Nirav Modi, the Indian diamond magnate who has been accused of defrauding state-owned Punjab National Bank (PNB) of some $2 billion. Modi's attorney has denied the charges.
In court papers filed March 28, PNB appeared in the court proceedings for the first time, arguing that the sales process needed to be slowed down, as it needed to know "relevant information" about whether the two companies had any involvement in the alleged Modi scheme.
Jaffe has previously said in a statement that "it is not in any way involved with any of the alleged conduct that is the subject of the accusations."
Jaffe, Firestar Diamond, and subsidiary Fantasy Inc. filed for Chapter 11 on Feb. 26, saying that the fallout from the Modi scandal had caused disruptions in their business.
(Image courtesy of A. Jaffe)