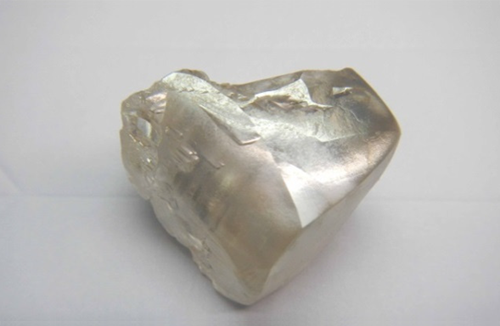 Lucapa Diamond Company Limited said that diamond production for the June Quarter (Q2 2017) at its Lulo Diamond Project in Angola touched 4,203 carats, marking an increase of 63% y-o-y. This figure took the H1 2017 production to 8,301 carats as compared to 5,668 carats produced in H1 2016, an increase of 46%.
"Lulo continued to regularly produce large and premium-value diamonds during the Quarter, with the number of Special diamonds recovered up 97% to 57," the Company stated. "The total weight of Specials produced during the Quarter was up 76% to 1,199 carats. These Specials included two +50 carat diamonds."
The good recovery of diamonds was a result of a 55% rise in mining volumes to 57,283 bcm. This, the Company said has put the mine on track "to achieve record and targeted 2017 annual volumes of 240,000 bcm".
The Company also noted that: "The grade of the diamonds recovered during the Quarter improved 5% to 7.3 carats per 100 cubic metres, while the average size of the diamonds recovered was steady at 1.3 carats."
Sociedade Mineira Do Lulo (SML) which is the operator of the Lulo alluvial mine, had a diamond inventory of 1,716 carats (up 37%) on hand as at June 30; after sales worth US$ 4.8 million in Q2 2017 and US$ 15.4 million for the first half of the year.
The Company said mining operations in April and May 2017 were focused on Mining Block 28, "but have since returned to the higher-value Mining Blocks 8 and 6 in June 2017".
Lucapa added that it would shortly be providing an update to shareholders "on the results and interpretation of the helicopter-borne Time Domain Electromagnetic ("TDEM") survey flown over the Cacuilo Valley area at Lulo" once it is completed and finalised.
"The TDEM survey results will assist the Lulo kimberlite drilling program, which aims to locate the primary source or sources of the exceptional alluvial diamonds being recovered within the concession," the Company said. "Drilling will also be assisted by the results of laboratory analysis of kimberlite core in South Africa."
Pic Cap: 60 carat D-Colour diamond recovered from Mining Block 28 during the Quarter
News Source: gjepc.org