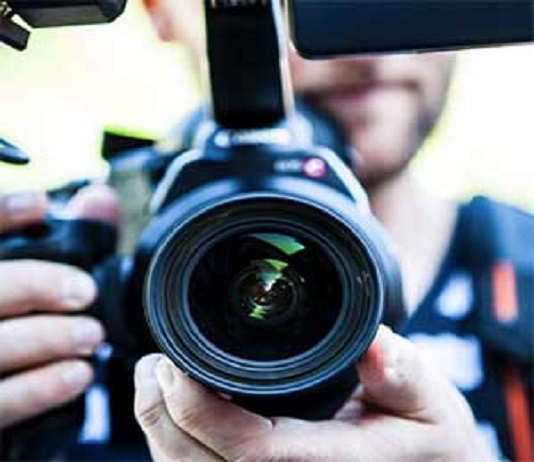 Professionally produced TV ads are expensive—often prohibitively so for small jewelry retailers.
Which is why South Jordan, Utah's Ascend Marketing has announced plans to create six professionally produced TV ads that can be licensed by jewelers throughout North America.
But the firm is hoping jewelers will pitch in to cover the ads' production costs—in exchange for licensing rights to low-cost, high-quality TV commercials.
Confused? Here's the plan: Ascend will introduce the ads on a crowd-funding platform through a series of 45-minute webinars that will stream in April and May.
Jewelers who decide to become funders will have a minimum of three years' rights to the videos in their protected territories. But they may even get something for nothing (or very little): Ascend plans to "reimburse the first few for their entire investment, from license fees paid for use of the commercials by other, noncompeting jewelers," according to a company statement.
The company's goal is to have the crowd-funding in place by the end of May, with shooting to take place in June or July. The spots are scheduled to be ready for release in late August to mid-September, in time for the holiday season (scripts for the ads have already been written and will be discussed in the webinars).
Ascend president Jim Ackerman sees the proposition as a win-win for cash-strapped retailers looking for some quality exposure: "The problem for most jewelers is that they can't afford to spend ten- or twenty-thousand dollars on producing a top-quality television commercial," he said. "So their spots are made locally, are not very well conceived, are poorly written, cheaply produced, and don't work particularly well."
The series of six ads are collectively called The Tear and Tickle campaign, because the firm hopes their content will move people to tear up or be tickled with delight.
Ackerman contends the spots will "substantially be an upgraded version of the canned-spot approach, but with clever scripts, network TV–quality production values, and the flexibility to use the ads for branding and for direct-response offers."
The videos will also be adaptable for use on jeweler websites and social media feeds. Jewelers can register to watch the introductory webinars here.
Photo via Pexels