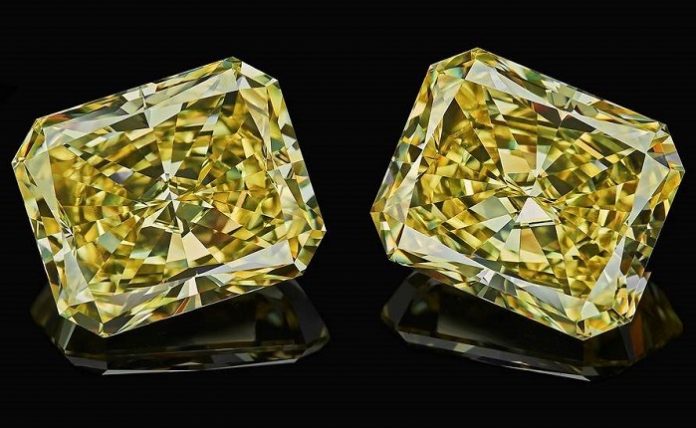 "The collection of large coloured stones — all cut by our company — which we brought to Hong Kong, was the biggest in ALROSA's history. We sold the lots for well above their starting prices and consider the auction results to be very positive," said Pavel Vinikhin, Director of the Diamonds ALROSA, the company's diamond cutting and polishing division.
Chinese companies were particularly active in the bidding and nine of them bought 20 large stones between them. Chinese buyers showed special interest in coloured diamonds of one carat and under. These stones were sold in groups, intended for use by jewellery manufacturers.
During the auction, more than 100 participants from around the world were active on ALROSA's own electronic trading platform.
It is noteworthy that Typhoon Mangkhout, which swept through the city during the Hong Kong Gem & Jewellery Fair had affected the auction results, in that many clients were unable to get to Hong Kong and view the lots at the fair or in the company's office. ALROSA therefore plans to hold an additional auction in the near future.
"We also plan to hold the 'True Colours' auction on a regular basis — once or twice a year. The results of the bidding clearly show that we have successfully taken another significant step towards our goal of becoming the world leader in the production of coloured diamonds," said Vinikhin.
The collection in the auction was created from rough diamonds extracted from rough stones recovered from the mines of ALROSA's subsidiaries, Anabar Diamonds in Yakutia and Severalmaz in Arkhangelsk Region. ALROSA possesses substantial reserves of coloured diamonds and is also actively developing its cutting division, with a special focus on large and coloured diamonds.
News Source: gemkonnect.com