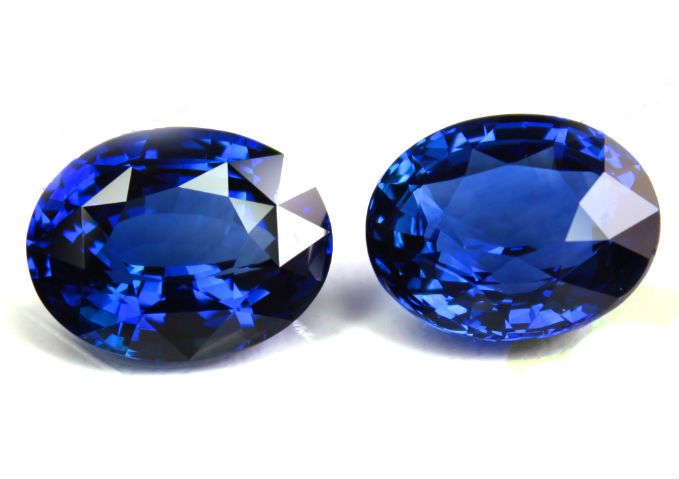 The September Hong Kong Jewellery & Gem Fair is shining the spotlight on gemstone dealers that have carved out a special niche for themselves in the world of coloured gemstone manufacturing.
"We have several delightful surprises in store for buyers who will be attending the September Fair," revealed Celine Lau, director of Jewellery Fairs at UBM Asia. "At the jewellery materials section of our show at the AsiaWorld-Expo (AWE), they will discover stunning gemstone carvings, calibrated stones in a wide range of sizes and cuts, single gems in custom cuts, matched pairs and one-of-a-kind gemstone layouts."
The Fine Gem Pavilion, an iconic zone located in Hall 9 of the AWE, will feature more than 70 of the world's top suppliers of coloured gemstones, including rare gem-grade materials coveted by legacy brands and collectors. The Gemstone Pavilion, where coloured gemstones in virtually every hue of the rainbow will be showcased, will occupy AWE's Halls 3, 6, 8 and 10.
Buyers looking for statement pieces set with the most incredible gems will have their fill at the Hong Kong Convention & Exhibition Centre (HKCEC), which will feature the finished jewellery section of the September Fair. The Fine Design Pavilion, which will house more than 70 of the most exclusive and prestigious jewellers in the business at the HKCEC's Grand Hall, is a must-see for attendees searching for handcrafted jewels set with coloured gemstones possessing unusual characteristics, incomparable beauty and in some cases, distinguished provenance.
"In addition to offering the finest gemstones, the September Fair will also have an extensive spread of polished gemstones at almost every price point," continued Lau. "Designers, jewellery manufacturers, wholesalers, retailers and collectors are guaranteed to fulfil all of their coloured gemstone sourcing requirements at the show."
Vibrant colours
Many exhibitors have spent the better part of the year building up their coloured gemstone inventories for the September Fair.
"The September Fair is the most important fair for Caram. During the show, we always highlight our most important pieces of emeralds, rubies and sapphires," noted Rahul Jain of Caram eK, a gemstone dealer based in Idar-Oberstein, Germany. "We have been working hard this year to create a collection of fine gems to showcase during the September Fair, and we are looking forward to presenting Burmese sapphires, impressive Colombian and Zambian emeralds, as well as Burmese and Mozambican rubies."
The September Fair has grown into the pre-eminent meeting and trading place for the coloured gemstone industry, he added. "For Caram, the September Fair provides an opportunity for us to meet with our regular customers and network with potential clients from the Greater China region, Asia, Europe and North America. It's a very well-organised event that maximises our exposure to our target market," explained Jain.
The Courtney Collection, an Erica Courtney company, is giving professional buyers a glimpse of its African Paraiba tourmaline suites at the September Fair.
"We are exhibiting beautiful gemstones of exceptionally large sizes from a private collection, showing large single gems as well as curated suites, including many extraordinary specimens of African Paraiba tourmaline," the US-based company disclosed. "We wish to reach gemstone collectors and gemstone vendors who appreciate exceptionally large gemstones."
An award-winning jewellery designer, Erica Courtney is known for her use of fine gemstones in her Drop Dead Gorgeous jewellery collection. Her love of extraordinary gemstones led her to partner with a private collector who has amassed a collection of large gems, which will be presented at the September Fair.
Unmatched splendour
Constantin Wild of Idar-Oberstein is all set to make a splash at the September Fair with his collection of gemstones in gorgeous colours and cuts.
Visitors to the September Fair will have the opportunity to view some of Constantin Wild's best finds, such as Imperial topazes, purple sapphires and Paraiba tourmalines, with colours ranging from intense sea greens to neon blues. "This expressive range of colours has its origin in the trace element copper. Its double refraction enhances the bold charisma of the Paraiba tourmaline, too," Constantin noted.
Apart from these unique specimens, Constantin Wild's collection includes rarities such as canary tourmalines, demantoid garnets, fire opals and aquamarines. He will also present spectacular sets and arrangements of colourful gems. "My stones are especially well-suited to extravagant jewellery," he added.
Fine jeweller Magerit Joyas of Spain is showing off the beauty of coloured gemstones in its Eternal Collection, which will debut at the International Premier Pavilion. Brimming with romance and Magerit's signature artistry, the Eternal Collection is inspired by some of the greatest love stories ever told – Romeo and Juliet, the Butterfly Lovers and Carmen – and brought to life by diamonds, rubies, fancy sapphires, tanzanites, peridots, topaz stones and other scintillating gemstones set in 18-karat gold.
'One Show, Two Venues'
A pioneer of the "One Show, Two Venues" format – wherein exhibits are grouped by product category for easier navigation – the September Fair will host more than 3,700 exhibitors from close to 60 countries and regions in two world-class venues – the AWE and the HKCEC. Spanning an exhibition area of more than 135,000 square metres, exhibits are grouped by product category and are tailored to buyers' purchasing needs.
Diamonds, coloured gemstones and pearls – all the precious materials that a jeweller needs – will be showcased at AWE from September 12 to 16. This section of the fair is home to the world's biggest Diamond Pavilion, Asia's largest gemstone marketplace and the region's leading pearl trading platform.
A glittery array of finished jewellery collections, and packaging, tools, equipment and industry-related technologies will be presented at the HKCEC from September 14 to 18.
News Source : jewellerynet.com