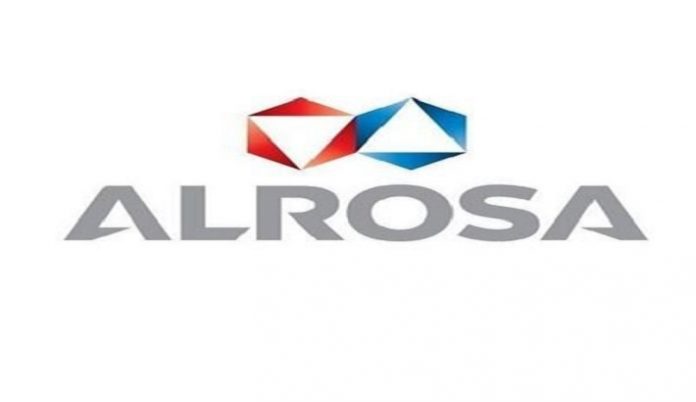 ALROSA, a global leader in diamond production, reports its Q4 2019 diamond production of 8.8 m carats and sales of 8.2 m carats. Sales of rough and polished diamonds went up to $916 m.
Q4 diamond production seasonally declined by 27% q-o-q to 8.8 m cts. A 15% y-o-y reduction was due to lower production at the Jubilee pipe and the International underground mine. 12М output increased by 5% to 38.5 m cts, driven by higher production at the Botuobinskaya pipe and ramp-up at the V.Munskoye deposit.
Q4 ore and gravels processing seasonally down by 58% q-o-q (-3% y-o-y) to 7.2 mt (seasonal suspension of operations at alluvial deposits). 12M numbers were up by 2% to 41.3 mt, mainly due to the V.Munskoye deposit launch and increased productivity at the Nyurba Division.
Ore and gravels inventories as at the end of Q4 2019 seasonally increased by 12% q-o-q (up 11% y-o-y) to 26.5 mt.
Q4 average diamond grade stood at 1.22 cpt, representing a seasonal rise of 72% q-o-q. In 12M diamond grade improved by 3% to 0.93 cpt, driven by an increase in high-grade ore processing at the Botuobinskaya pipe.
Q4 diamond sales increased by 28% q-o-q (down 9% y-o-y) to 8.2 m cts, including 5.9 m cts of gem-quality diamonds (up 38% q-o-q and up 13% y-o-y), amid stabilising demand as the market is gradually turning into balance (for more details see page 3). 12M sales decreased by 12% to 33.4 m cts.
Diamond inventories as at the end of Q4 2019 increased by 33% y-o-y to 22.6 m cts, with diamond production exceeding sales volumes throughout the year.
Q4 average realised prices for gem-quality diamonds rose by 9% q-o-q (down 3% y-o-y) to $148/ct, driven by an increased share of medium- and large-size diamonds. 12M prices were at $133/ct (down 19%).
Q4 diamond price index declined by 2% q-o-q, with the average for 12M 2019 going down by 6% vs 12M 2018.
Revenue from rough and polished diamond sales for Q4 increased by 50% q-o-q (up 8% y-o-y) to $916 m, with the total for 12M coming in at $3,338 m (down 26%). Q4 diamond sales increased to $888 m (up 48% q-o-q and up 8% y-o-y), with the 12M sales amounting to $3,273 m (down 26%).
Diamond market overview
In Q4 2019, the market environment normalized as consumer sentiment in the US improved ahead of the holiday season. Preliminary data on US sales show an overall successful Christmas period. Online sales are the key driver of demand for diamond jewellery (according to Mastercard data, Christmas sales of jewellery went up by 2%, while online sales delivering a growth of 9%).
Midstream destocking came on the back of reduced diamond supply and a decline in cutting and polishing operations, along with a rise in demand for some categories of polished diamonds, driven by orders from the US in the run-up to the Christmas season.
Flexible sales approach of diamond miners helped stabilise the demand. Cutting and polishing companies increased their production and volumes of purchased diamonds ahead of Q1 2020, when jewellery businesses usually start restocking following the Christmas season.
Hereinafter, data on Q4 2019 and 12M 2019 production, sales, prices, and inventories is preliminary and may be updated. Data shown does not include consolidation of Kristall Production Corporation, which was acquired by ALROSA Group in October 2019. The consolidation will be included in the 2019 financial results of ALROSA Group, scheduled for release on 10 March 2020. Data on Kristall's production, sales and inventories shown for information purposes on pages 3 and 5 is preliminary and may be updated. Data on the diamond market is the Company's estimate.