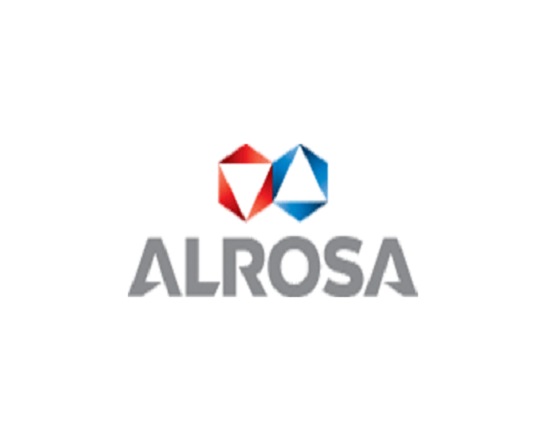 PJSC ALROSA, announcing IFRS financial results for H1 2017, reported that the Company's revenue in the sixx month period amounted to RUB 155,550 million, falling by almost 16.7%  as compared to a revenue of RUB 186,667 million for H1 2016.
"Weaker financial performance in H1 2017 vs H1 2016 was caused by the market and macroeconomic factors such as 18% ruble appreciation against the US dollar and a 15% drop in the average price of the diamonds sold as a result of changes in the diamond mix," ALROSA explained.
The Company's net profit for the period plunged by over 45.88% to RUB 48,910 million from RUB 90,385 million which had accrued in the same period of the previous year. Basic and diluted earnings per share for profit attributable to the owners of PJSC ALROSA for H1 2017 fell to RUB 6.53 from RUB 12.08 in H1 2016.
The small-sized diamond inventory accumulated by the end of 2016 – which had remained unsold due to demonetisation in India – was cleared in H1 2017, due to improved demand. "In Q2 2017, the volumes and sales mix stabilised with the average price of diamonds sold growing by 20% q-o-q," the Company reported.
The cost management programme put in place by the Company earlier, kept production costs in H1 2017 within control, as they increased by less than 1%. Diamond production however, rose by 14%. "The 12% increase in the cost of goods sold was driven by the 12% growth in volumes of diamond sales," ALROSA added.
"ALROSA's H1 2017 results were influenced by macroeconomic factors beyond the Company's control," said Sergey Ivanov, Chief Executive Officer of PJSC ALROSA. "It stands to note here the effectiveness of the cost optimisation programme adopted by the Company. In H1 2017, we succeeded in keeping our production costs flat and reducing other expenses, including switching to cheaper energy sources, capping the utilisation of materials and equipment and boosting procurement efficiency."
ALROSA's production guidance for 2017, of 39.2 mln carats remains unchanged.
"Production volumes missing due to the accident at the Mir underground mine in 2017 will be set off by higher diamond output at other mines, primarily the Jubilee pipe,"  emphasised Ivanov.
News Source: gjepc