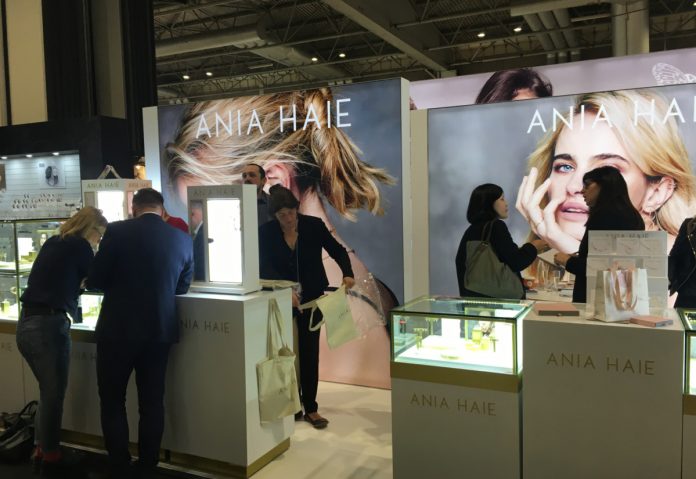 New fast-fashion jewellery brand Ania Haie has had a warm welcome to the UK market at this year's Jewellery & Watch show.
Located in a predominant spot on the boulevard, the team has been none stop as retailers from around the country have been looking to snap up the new fashion jewellery brand.
By the end of a successful day one, Ania Haie had already opened new accounts in the UK, with more signing up on the second day of the show, and others expected to confirm today.
Retailers are praising the brand for its fast-fashion approach, whereby new collections will drop every single months – allowing stores to keep windows fresh and customers engaged.
Ania Haie also has a strong marketing strategy, and will be supporting stores with striking PoS, regularly updated images, and an abundance of materials for social media.
Founders, Andy and Dave Maine, who are also the duo behind fashion jewellery brand Chrysalis, are extremely pleased with Ania Haie's progress and the support of the trade.
It is hoped the brand will be in is first UK stores by April.
News Source : professionaljeweller.com