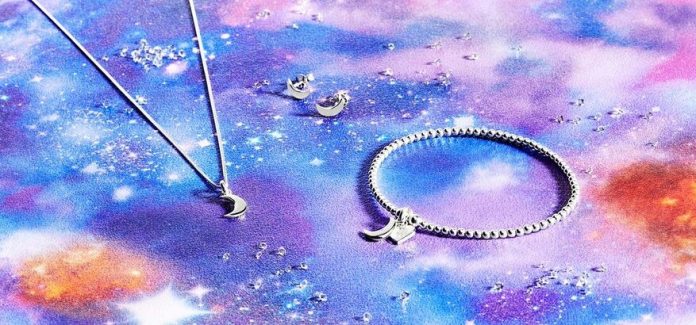 Annie Haak Designs is adding a brand new sub-collection of delicate lunar-themed jewellery to the AW17 Northern Lights collection.
The sub-collection is a delicate suite inspired by the moons and stars.
The range is made up of three unique pieces: the Santeenie silver charm bracelet – Mini Moon, Mini Moon silver earrings and an Itsy Bitsy Mini Moon silver necklace.
The brand has launched the new pieces in response to the first AW17 Northern Lights designs flying off the shelves.
Annie Haak, managing director of the eponymous brand, shares: "I've been so inspired by the success of our AW17 Northern Lights collection that I couldn't stop designing. I'm an incredibly spiritual person and I love how the moon symbol represents the circle of life, making for a fabulous additional sub-collection.'
The Mini Moon sub-collection will launch on October 16.
News Source : professionaljeweller.com