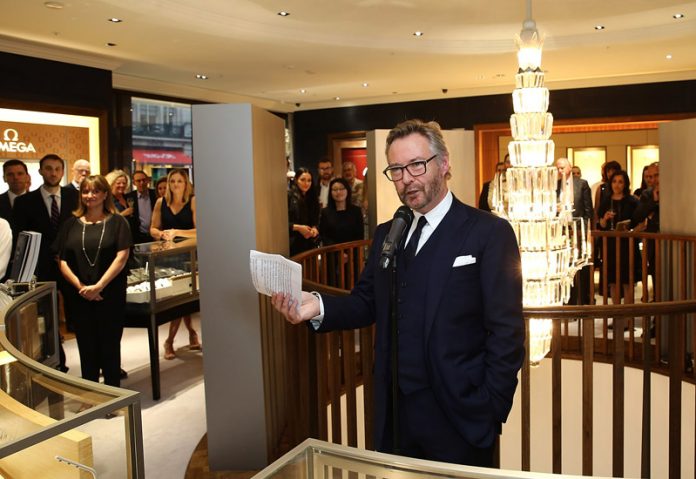 Aurum Holdings is upgrading its jewellery offering to the same status as its portfolio of watches, which includes Rolex, Cartier, and Patek Philippe.
Over the last 12 months, Aurum Holdings has started to reposition its jewellery portfolio, adding new high-end luxury brands, and transforming Mappin & Webb and Goldsmiths into standalone retail jewellery brands.
As the retail groups strive to stock the most prestigious watch brands in the world, it's had to reposition its jewellery offering and give its retail outlets an "independent luxury brand" status.
Aurum Holdings chief executive officer, Brian Duffy, explains to our sister publication WatchPro: "What we have been able to do on the jewellery side here is that we have made Mappin & Webb and Goldsmiths into standalone [retail] jewellery brands. What used to be the case here was that we had stores with a wonderful presentation of luxury watches, but the jewellery was a bit of a distant cousin.
"Private label jewellery was confusing to the customer and detracted from the overall experience in the store. So what we have done over the last couple of years, and this was work we did with Mary Portas in Goldsmiths, is to give jewellery its own independent luxury brand status. And we have done the same with Mappin & Webb."
Jewellery has been performing well for Aurum Holdings this year, with the group now taking over from Signet as Britain's biggest jewellery and watch group, and Duffy believes that they have introduced a couple of strong jewellery brands that are complementary to the watches in its portfolio.
Looking ahead, Duffy wants to continue to position Aurum Holdings jewellery offering at the same level as the watches.
"Our belief and plan are that jewellery brands should be presented and sold at the same level as the watch brands we sell and we see an opportunity to upgrade the jewellery offering at the same time as expanding the watches," Duffy shares.
News Source: professionaljeweller