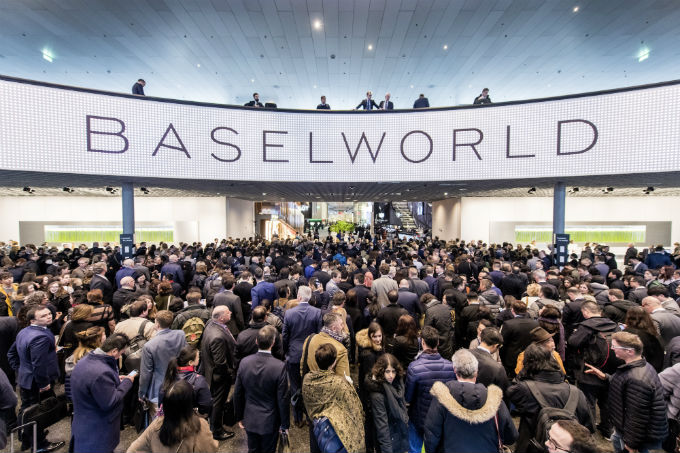 Baselworld's new managing director, Michel Loris-Meliokoff says strengthening the jewellery area is an important goal for 2019.
Many trade professionals would describe Baselworld as predominantly a 'watch' trade show, thanks to the pull from big name brands exhibiting exclusively at the fair, but now the fair's organisers are looking to bolster the presentation and promotion of its jewellery offer.
In an interview with his own press team, Baselworld managing director, Michel Loris-Melikoff, shares: "An important goal [for 2019] is to strengthen the jewellery area. That's why it will be much more centrally positioned in Hall 1.2, where it will also have a genuine visitor magnet: a Show Plaza with a spectacular 240° catwalk."
During the 2019 fair, there will be three lives shows on the catwalk each day, which will also be used for events in the evening.
Other changes include improving the food offer, with several new places to eat in Hall 1.1, and a stage for presentations by independent watchmakers within the Les Ateliers zone.
Exhibiting and visiting the show will also be less expensive if the new managing director gets his way. "Expenses crossed the pain threshold for many people in past years. That's why we intend to sit down at a table with all participants and find a satisfactory solution. Our negotiations with hoteliers and restaurateurs make it clear that this will succeed. With regard to stand rentals, we have already modified the fees in past years and we'll continue to modify them selectively in 2019 to reduce expenses for our exhibitors. We'll likewise rethink the admission prices and adjust them downward, if possible," the MD suggests.
Baselworld claims to be on track to have more exhibition stands than last year if sales continue at the current pace.
Michel Loris-Melikoff says the industry is responding positively to plans for 2019, despite the blow of Swatch Group withdrawing all of its watch brands.
He shares: "The feedback that my team and I have received from the industry about our ideas for the coming year has been very positive and bookings are likewise developing better than last year."
"The objective is to strengthen the fair's event, communication and marketing character. Baselworld must be a unique experience that's newly surprising and different each year. We still have some time ahead of us before Baselworld 2019, so several additional concepts will also be added. We'll provide more details about them in the coming weeks and months."
News Source : professionaljeweller.com