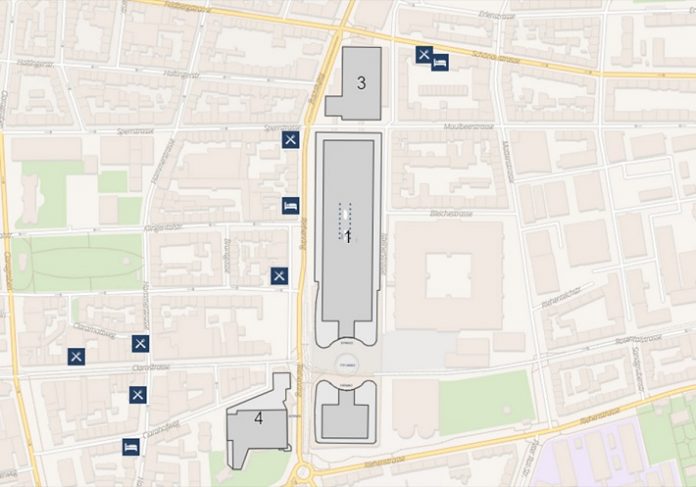 The floor plan for Baselworld 2019 can be unveiled for the first time today and shows how the space vacated by Swatch Group has been used for more places to eat, drink, meet and network with the press.
The show's 500 exhibiting brands occupy Halls 1, 3 and 4. None of the three storey Hall 2 building is used.
Baselworld's new managing director Michel Loris-Melikoff, who is taking charge for the first time this year, admits that the number of exhibitors is a disappointment, but urges the industry to focus on improvements to the experience and look forward to the major relaunch of the show in 2020.
"This number [500 brands] is smaller than it was in 2018 and certainly lower than we had hoped," says Mr Loris-Melikoff. "I am accordingly confident that with our new concepts and offers we will be able to score points with exhibitors and visitors alike and that together we will achieve the turnaround."
"The process of transforming Baselworld into an experience platform is in full swing. We also plan to use this year's show as an opportunity to present our vision for Baselworld 2020 and subsequent years to exhibitors and all interested parties. We have already received very good feedback from important exhibitors on the approach sketched in that vision," the MD adds.
A Central Plaza has been created in Hall 1.0, which has restaurants, a bar and a new media centre.
Jewellery is in Hall 1 for the first time, up on the second floor 1.2, and the area also has the draw of a Show Plaza where daily fashion shows, the press conference and the opening party can be experienced.
Les Atelier, the area for independent watchmakers, is located in Hall 1.0 South in 2019.
Those who have been coming to the show for years and know their way around will need to check out the layout before the show as 2019 is going to be very different. Prepare and view the floorpans HERE.
NewsSource: professionaljeweller