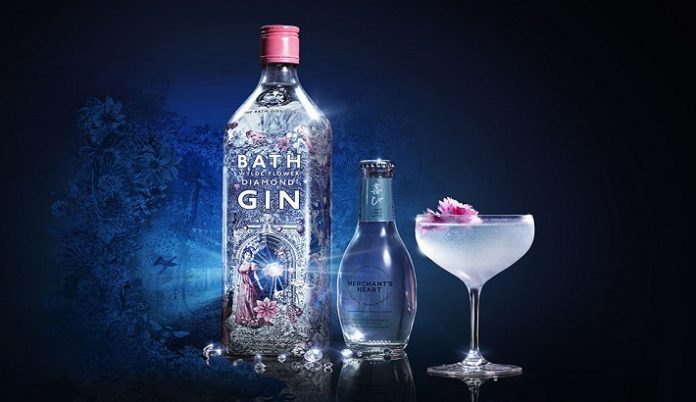 Independent jewellery retailer Nicholas Wylde has teamed up with Bath Distillery to offer customers the chance to win an exclusive bottle of gin.
Following a meeting between the founders of Wylde Jewellers and the Bath Distillery, the two independent businesses decided to mount a 1 carat Wylde Flower Diamond – an exclusive diamond cut by Nicholas Wylde with petal-like facets – in a singular edition 1 litre bottle of Bath Distillery Classic Gin to highlight the beauty of the diamond and the crystal clear purity of the gin.
Nicholas Wylde tells Professional Jeweller that it was "incredibly hard" to set the diamond inside the bottle.
The companies are valuing the diamond-adorned bottle of gin at £10K.
In a Charlie and the Chocolate Factory style competition, those wishing to get their hands on this unique gift will need to buy a 70cl bottle of any Bath Gin and open the cap to see if a ticket is inside.
The contest will take place between September 16 – January 31, with the winner announced at a reception in the New Year.
Each month will also provide opportunities for other gifts to be won
New Source : professionaljeweller