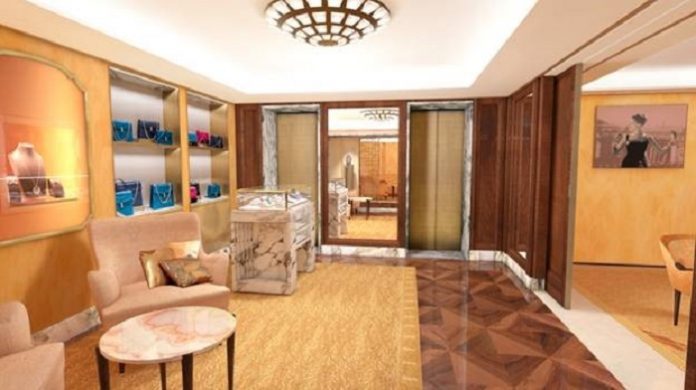 Italian jewellery house Bvlgari has opened both floors of its relocated and expanded boutique in London's Harrods.
Not only has the boutique been relocated in the department store's Fine Jewellery Room, it has now tripled in size from 50sqm to 178sqm and will be on two floors, connected by an elevator.
Following the renovation of the Bvlgari London New Bond Street boutique designed by Peter Marino in 2016, the new Roman-inspired design concept has been selected for the renovation of the new Harrods boutique.
To create a virtual journey through 2700 years of Roman history and inspiration, the teams have drawn inspiration from the Mediterranean origins and Italian DNA of the brand, whose elements now permeate the 178sqm space.
To celebrate the launch of the new boutique opening, Bvlgari has created a selection of limited edition Bvlgari gems available exclusively at Harrods, including eight unique jewellery creations and an Octo Finissimo Automatic watch, which nod to the department store's iconic green colour.
"When you think of Harrods, green is the first thought that comes to mind," explains Bvlgari Jewellery creative director, Lucia Silvestri, adding: "Hence it seemed natural to use emerald and malachite. Both stones embody great personality and require high level of expertise to execute a perfect cut.
"By reinterpreting our most iconic collections, we wanted to pay tribute to Harrods which constitutes a quintessential place for the best luxury shopping."
News Source: professionaljeweller.com