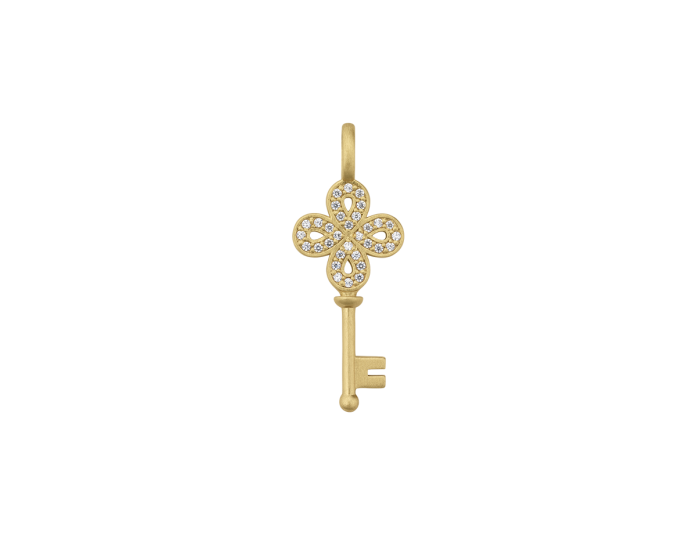 Danish jewellery brand byBiehl has introduced a new collection to the UK market ahead of Christmas trading.
The idea behind the new line, titled 'Unlock', is that with the right key consumers can open all doors in life.
The collection includes five keys with meaning and a lock. These are: Unlock Love; Unlock Strength; Unlock Happiness; Unlock Miracles ;and Unlock Adventures. This taps into the personalisation market, and works in the self-purchasing and gifting market.
The collection recently launched in byBiehl's home market, Denmark, with great success. More than 30 top fashion influencers showed up at the Odd Fellow Mansion in Copenhagen to see the brand's latest offer.
"We were so happy to see and hear the feedback from the influencers. They loved the collection," reveals byBiehl founder Charlotte Biehl. She continues: "It was really interesting to see that each girl chose a personal key. Some chose 'Unlock love' as a symbol of their love for their boyfriend, others chose 'Unlock Strength' because they needed strength to accomplish some things in their life and other chose 'Unlock Happiness' as they found it so important to be happy every day, …"
The Unlock collection is now also available to UK retailers.
byBiehl only launched into the UK market at International Jewellery London, but its been going from strength to strength, securing accounts with award-winning jewellers up and down the country.
News Source: professionaljeweller.com