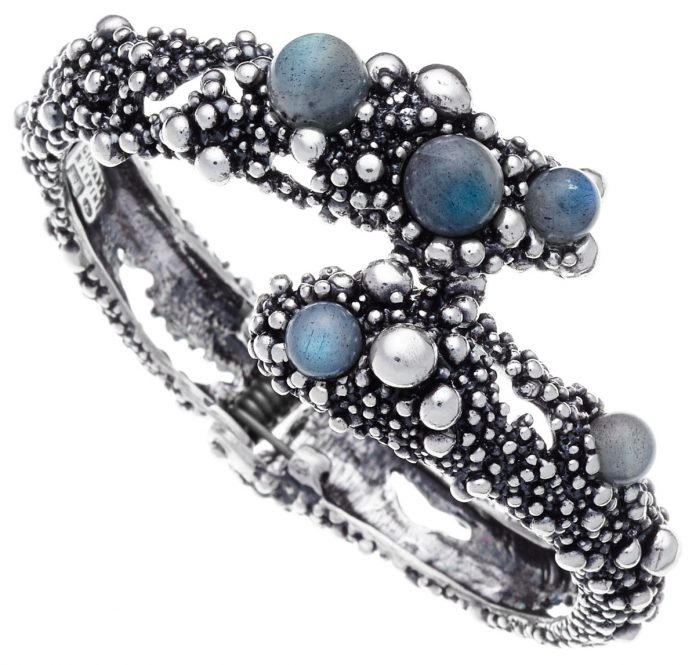 Italian jewellery brand Giovanni Raspini, which opened the doors to its first boutique in the UK earlier this year, has launched four new collections.
Giovanni Raspini jewellery has long combined created intricate handmade pieces using the finest materials in the heart of Tuscany – and the new ranges are new different.
Named Milky Way, Tree of Life, Village and Chelsea, the new collections remain faithful to the brand's signature Tuscan aesthetic, combining silver settings with semi precious stones. For these new pieces, bright stones take centre stage.
Milky Way is a silver collection punctuated with elegant stone inserts. Silver balls flow around the burnished settings shimmering with a bright interplay of textures and opalescence. This is complemented with the use of labradorite and its interchanging tones of grey, blue and azure.
The Tree of Life collection takes inspiration from the symbolic interlacing of the branches and leaves of life – with a goal to remind consumers of their deep-rooted cultures and intricate family networks, while Village has been created using hammered silver spheres of various sizes, alternating with transparent, natural stone gables in six colours, and the Chelsea collection reimagines the classic chain link necklace, exploring volume and light.
News Source: professionaljeweller.com