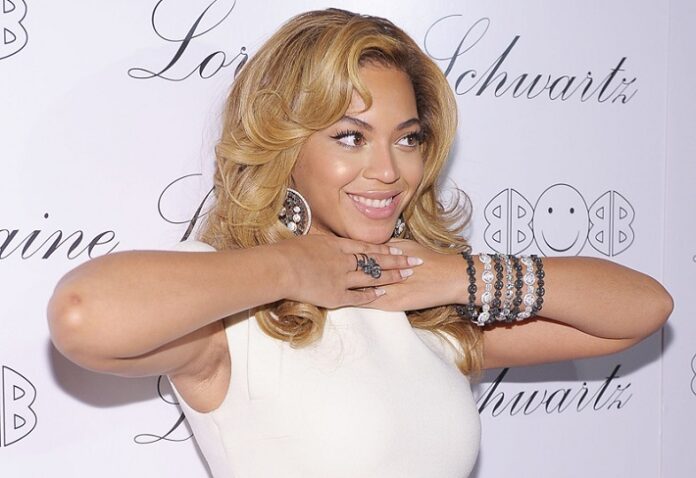 Jewellers keen to get a steer on the type of engagement rings currying favour with customers would do well to keep a laser-like focus on what the world's biggest stars are wearing.
New research suggests a massive 78% of Brits glean engagement ring inspiration from their favourite high-profile celebrities.
Meghan Markle's timeless three-stone diamond engagement ring – which she reportedly 'upgraded' a year after getting married – is currently the nation's most sought-after celebrity bling, according to a poll by fashion jewellery brand Buckley London.
Rings worn by stars such as Beyonce, Jennifer Lopez and Scarlett Johansson are also among those that customers pay close attention to when making their decisions on look and style.
"We are always keen to see what celebrity jewellery inspires the UK public and it's interesting to see that Brits are seeking out such divergent ring inspiration trends," said Buckley London founder Adrian Buckley.
"From the research, it appears that men seem to prefer classic diamond rings, whether the shape be elongated or circular, whilst women seem to favour bolder and more colourful stones, specifically different shades of sapphire."
Buckley London also analysed how long the average UK earner would have to work in order to afford their favourite A-list engagement rings.
Currently, the average UK salary sits at £30,420, and after deductions such as tax, national insurance, food and rent are taken into consideration, the average Brit may look at saving 20% of their total income to put towards their dream celebrity engagement ring.
However, even with careful and regular saving, it could still take hundreds of years to have enough cash to splash on these sought-after jewels.
For those who envy Beyoncé's 18-carat diamond ring – the jewel size certainly correlates with the price – it would take the average Brit in full-time work a staggering 879 years to save up enough to buy it.
Despite Beyoncé's engagement ring topping the list in terms of value (£4.26m), her impressive rock did not make the UK's top five favourite celebrity engagement rings, claiming stake to the number six spot on the list.
Meghan Markle's popular ring is estimated to be worth £200,000 – 95% less than Queen Bey's, suggesting that perhaps Brits care more about the aesthetic of the ring, rather than its value.
Jennifer Lopez's 16-carat emerald cut diamond ring was also crowd favourite, as 16% revealed they preferred her impressive elongated stone above all other A-list 'rocks'.
Interestingly, the unique coral-coloured padparadscha sapphire, which belongs to Princess Eugenie, came in seventh place (6% of votes), and it was the stone that proved the most popular with women (13% of voted for this as their favourite).
In contrast, it appears men would prefer to pop the question with a classic diamond, as twice as many preferred Kim Kardashian's 15-carat diamond, then women.
Despite Brits putting Angelina Jolie's 16-carat elongated tablet-shaped ring towards the bottom end of the leader board, 42% did think her ring was the most expensive of those listed.
"We found it particularly interesting to see that Brits appear to value the aesthetic of the ring rather than the associated price tag or valuation, and although many of us may not be able to afford these jaw-dropping jewels, we can always live vicariously through the celebrities who can," said Buckley.
News Source : professionaljeweller.com