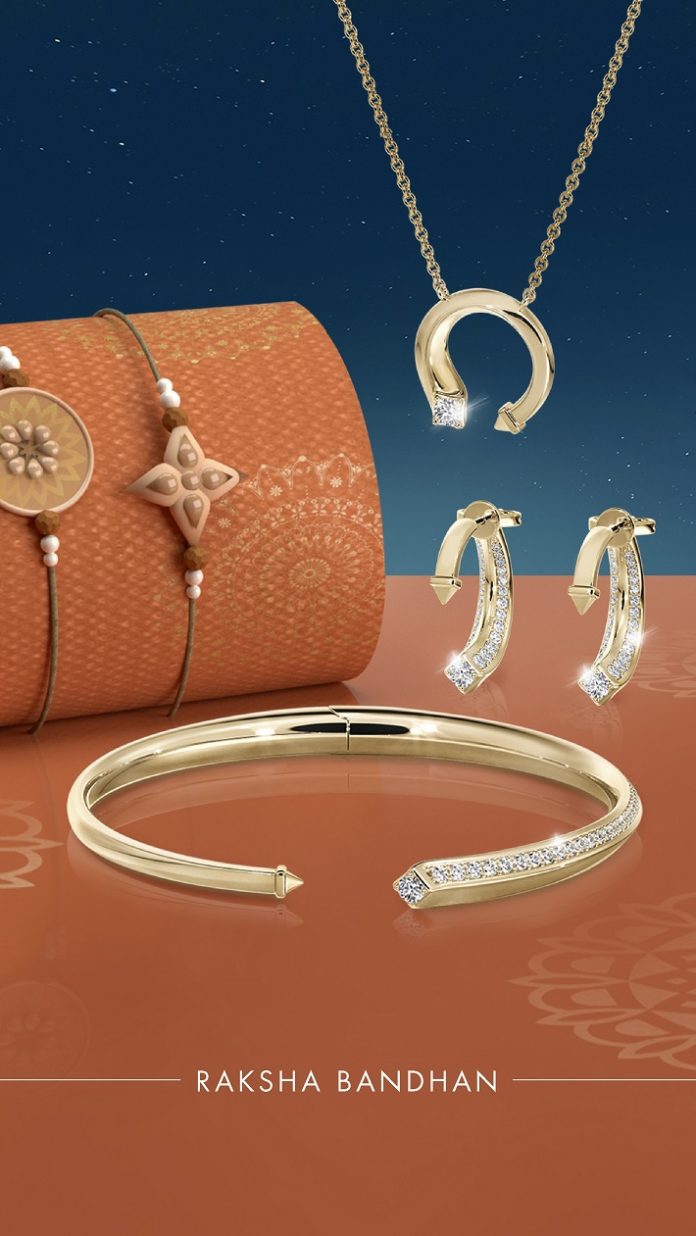 – Celebrate this Raksha Bandhan with the brilliance of natural De Beers Forevermark diamonds-
Bangalore: August 05, 2022 – A sibling shares the real connection between your past, present and future. A natural diamond symbolises strength, wonder and beauty. It represents a connection that is eternal and meaningful. On the auspicious occasion of Raksha Bandhan it signifies the power and beauty of the relationship with your sibling.
The Forevermark Avaanti Collection is the perfect choice to strengthen the ties and is a reminder of your beautiful relationship. Each piece in the Forevermark Avaanti™ jewellery collection sweeps around like a ripple. The thirty-six stand-out pieces all feature a rare De Beers Forevermark diamond in 0.10, 0.18 and 0.30 carats at their centre. Set in 18k yellow, white or rose gold, the clean, circular designs are also available with the added brilliance of pavé diamonds.
"Diamonds are imbued with an energetic and unconventional spirit, and with our Forevermark Avaanti™ collection we have created fine jewellery that has the power, not only to celebrate those who wear it, but to inspire them to realise their inner strength. Meaningful gifts that give a sense of appreciation, strengthen a relationship and make it a wonderful keepsake for your sister on this occasion of Raksha bandhan." Says Sachin Jain, MD De Beers India.
ABOUT DE BEERS FOREVERMARK
De Beers Forevermark benefits from over 130 years of diamond expertise. Every De Beers Forevermark diamond is natural and untreated and undergoes a journey of rigorous selection. Cut and polished by master craftsmen to reveal its ultimate beauty and natural brilliance, each diamond is selected for beauty using criteria beyond the standard 4Cs.
Each diamond is also responsibly sourced and underpinned by our Building Forever sustainability commitments: leading ethical practices across the industry, partnering for thriving communities, accelerating equal opportunities, and protecting the natural world. Less than one per cent of the world's natural diamonds are eligible to receive the De Beers Forevermark inscription, a unique assurance that the diamond meets our exceptional standards for beauty and rarity and is responsibly sourced.