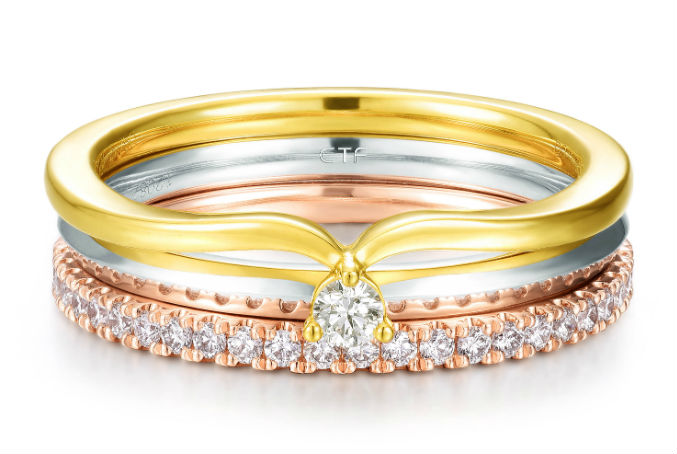 Major Chinese jewellers were among the world's 100 most powerful luxury goods companies, according to research firm Deloitte's Global Powers of Luxury Goods 2018.
The report examined and listed 100 largest global luxury goods companies based on the consolidated sales of luxury goods in FY 2016, which the company defined as financial years ending within the 12 months to June 30, 2017. The study also discussed the key trends that are shaping the luxury market.
According to Deloitte, Chow Tai Fook Jewellery Ltd of Hong Kong fell one notch to number 10 compared to its FY2015 ranking while Lao Feng Xiang Co Ltd of China retained its 13th spot.
Chow Sang Sang Holdings International Ltd dropped to 30th from 25th while Luk Fook Holdings (International) Ltd slipped to number 35 from 28. Eastern Gold Jade Co Ltd was down to number 50 from 36 while Zhejiang Ming Jewelry Co Ltd ranked 64th from 48th.
Newcomers Tse Sui Luen Jewellery (International) Ltd and Chow Tai Seng Jewellery Co Ltd made it to the list at numbers 71 and 72 respectively.
Deloitte attributed the general decline to a combination of economic uncertainties, reduced tourism and a switch by investors from gold jewellery to gold bars.
Chow Tai Fook, despite an initial weak performance, recovered in the second half of FY2016, with sales rising 4.4 percent, following a poor first-half performance (down 23.5 percent).
"The best performer in the group was Chow Tai Seng. Their 6.3 percent growth in sales was due to expansion of their mainly franchised network of over 2,000 stores. They also reported FY2016 net profit margin, 14.7 percent in their 2017 listing on the Shenzhen Stock Exchange," the study said.
Outlook
Consumption is expected to play a huge role in the luxury goods sector in China despite uncertainties, according to Deloitte.
The volume of spending on luxury goods was solid in 2017 compared with most other major economies, it said, adding that China remains to be one of the fastest-growing countries for luxury goods and this will continue in 2018.
In Hong Kong, the latest trend among luxury consumers is looking for niche luxury brands in order to create a unique personal style, the study said.
News Source : jewellerynet.com