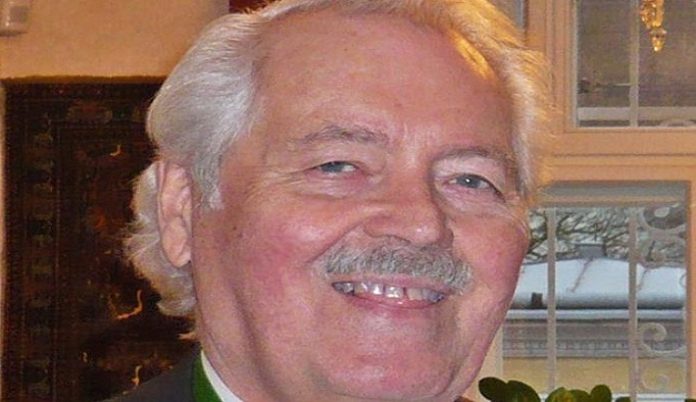 CIBJO, the World Jewellery Confederation, has paid tribute to the memory of a former president, Friedrich (Fritz) Schwarzer, who died recently in Austria, after decades of public service in the jewelry industry, both in his native country and internationally, and more than 60 years of experience in the trade.
He headed the World Jewellery Confederation from 1993 through 1996.
Born in 1938 into a Viennese household that was steeped in the jewelry industry, at the tender age of 18 he was already named a limited partner in the family business, which was a company manufacturing and dealing in gold and silver products.
He joined the jewelry trade full time after his university studies, during which he was awarded the title of "Engineer" in 1961 and a graduate degree in business (Diplomkaufmann) in 1964.
Alongside his own business, he was a dedicated public servant, first representing the Austrian jewelry wholesale trade in CIBJO in 1975. Back home, he served as Vice Chairman of the Vienna Chamber of Commerce – Jewellery Trade, from 1981 to 1985 and again from 1995 to 2005, and as Chairman from 2005 to 2010. He was granted the title of Commercial Councillor (Kommerzialrat) in 2002 and was awarded the body's silver medal in honour of his service in 2004.
Additionally, he served as a lay judge in the Vienna Commercial Court from 1988 to 1993, and as a lay judge in the Higher Regional Court from 1993 to 2001.
He was the recipient of many other awards and recognitions, including being a Knight of the Military and Hospitaller Order of Saint Lazarus of Jerusalem, and a recipient of the Grand Cross Royal Order of the Lion of Godenu.
"Fritz was one of the pillars of the modern jewelry industry, both in Austria and globally, through his many years of dedicated service to CIBJO and its members around the world," said CIBJO President Gaetano Cavalieri. "We all are dependent upon those of our colleagues who take time out of their busy schedules to work on behalf of the community, and Fritz was one the best. He will be remembered with great fondness and respect."
Friedrich Schwarzer is survived by his wife, Professor Elfriede Schwarzer, a renowned pearl expert, who herself served for many years as President of the CIBJO Pearl Commission.