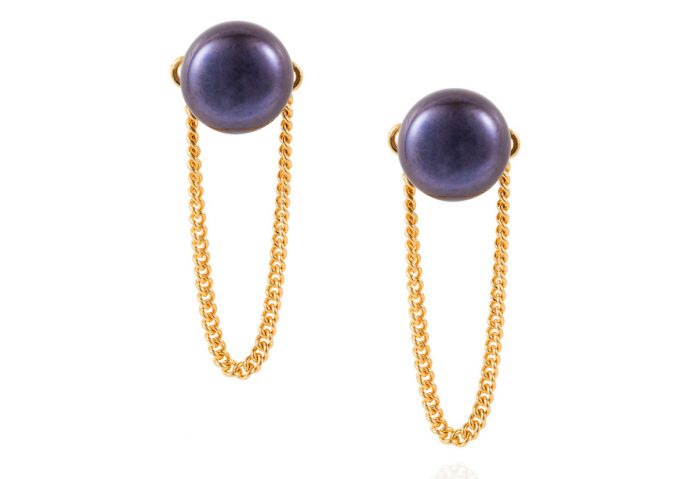 Cultured pearl specialist Claudia Bradby Jewellery has responded to retailer demand and increased its range of gold jewellery for the AW17 season.
Bestselling Essentials items are now available in a gold finish. Highlights of the extended range include a new gold bangle with pearl charm and the pearl and gold ear cuff, as well as the Essential white pearl necklace and Essential pearl drop earrings now available with gold fittings. All of the gold pieces are 2-micron 18ct gold plated on sterling silver.
The brand's new Moonlight collection, featuring single pearls set into a star design, is also offered in gold and rose gold, as well as silver. The range has been designed to be worn with the different metal colours layered and stacked together.
"This season's collections for me are about contrasts; of colours and textures but also of femininity and strength," says company director and designer, Claudia Bradby.
"I love the contrast of gold with peacock pearls in particular and one of my favourite new designs are the Pearl chain studs in peacock and gold. They are edgy but feminine and very versatile. We have seen a recent increase in demand for gold jewellery and our decision to offer the Essentials pieces in gold was largely in response to requests from retailers."
The new collections launched this month with recommended retail starting from £45.
News Source: professionaljeweller