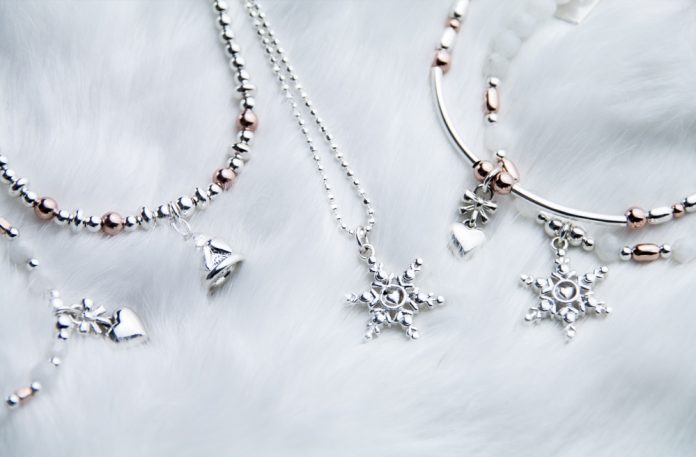 Fashion jewellery brand ChloBo has unveiled a capsule collection ahead of the Christmas trading period.
Inspired by the romance of Christmas, the capsule collection 'First Snowflake' features four intricate new charms including a silver puffed heart with a bow charm, and a snowflake which hangs on a diamond cut chain.
With textures and tones of white moonstone, alongside sterling silver and rose gold plating, the Christmas capsule complements past collections such as Mayas Light and Inner Spirit.
ChloBo founder and creative director, Chloe Moss, has focused strongly on colour and metal in the design of the capsule so that the solid silver pieces present real value for money over this year's gifting season.
Each piece will be presented in a pure white gift box along with an illustrated meaning card – with a 'From Me to You" message, to strengthen the collection's position in the gifting market.
News Source: professionaljeweller.com