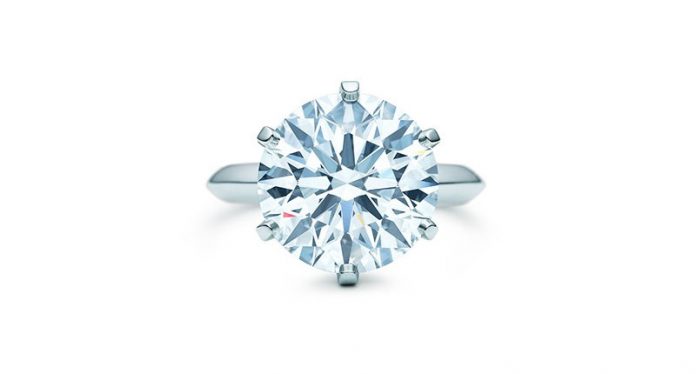 New York–A federal judge has ordered Costco to pay Tiffany & Co. $11.1 million in damages plus, interest, in addition to the $8.25 million a jury awarded Tiffany last year in its trademark infringement lawsuit against the warehouse club.
Tiffany sued Costco Wholesale Corp. in early 2013 for selling rings in their stores next to signage labeled "Tiffany" as a standalone term, without the use of a modifier such as "setting," "set," or "style."
While Costco argued in a countersuit that "Tiffany" had become a generic term that could be used by any company to describe a particular style of ring setting (multiple slender prongs holding a single stone), U.S. District Judge Laura Taylor Swain disagreed, throwing out Costco's countersuit and granting the jeweler's motion for summary judgment in 2015.
The case then went to a jury to decide damages after the two retailers failed to agree on a settlement.
In 2016, a jury awarded Tiffany $3.7 million for profits Costco earned from sales of "Tiffany" rings. Jurors also ordered Costco to pay Tiffany an additional $8.25 million for punitive damages.
On Monday, Swain ruled that Costco owes Tiffany $11.1 million in lost profits plus interest dating back to 2013, trebling the $3.7 million awarded by the jury last year and bringing Costco's total bill to more than $19 million.
In a statement on the ruling, Tiffany said: "Judge Swain's decision validates the strength of the Tiffany trademark and the value of our brand, and most importantly, sends a clear and powerful message to Costco and others who infringe the Tiffany mark."
It continued: "We brought this case because we felt a responsibility to protect the value of our customers' purchases and to ensure that Costco's customers were not mislead about their purchases. It is critically important that the Tiffany name not be used to sell any engagement ring that is not our own."
Costco said in its statement that it intends to appeal the judge's decision, which is "a product of multiple errors in pretrial, trial, and post-trial rulings."
Costco President and CEO Craig Jelinek commented: "Our mission statement mandates first that we obey the law and second that we take care of our members. Over 90 percent of our members in the U.S., who pay to shop with us, renew their memberships every year. We work very hard to maintain their trust, and we strive to be candid with them. These efforts will continue whatever the final outcome of this lawsuit may be."
Swain also ruled that Costco cannot use the standalone term "Tiffany" in the sale or advertising of any of its products if they are not manufactured by Tiffany & Co.
News Source : nationaljeweler.com