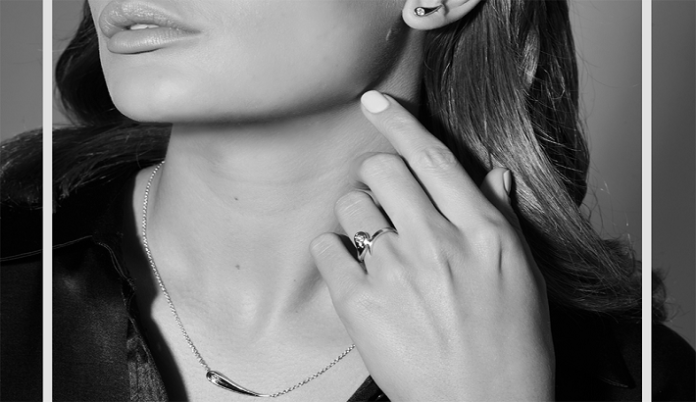 David M Robinson has unveiled its new collection, Stella, designed in-house at the brand's Cheshire studio and sold exclusively by DMR's showrooms and website.
The line takes inspiration from the stars in the night sky and what they have meant to generations of artists, while its name, Stella, comes from the Italian word for 'star'.
In each piece, a single diamond is set against a black rhodium shadow, imitating a star's sparkle in the night sky.
Designed with stacking in mind, the collection features two distinctive shapes of diamond necklace, each sitting differently around the neck.
A contemporary pair of diamond stud earrings are designed to allow the wearer the flexibility to choose whether they point away from the lobe, or instead creep up the ear.
Rings, too, can be found in the Stella collection, also in 18ct yellow or white gold.
Alisha Duffy, showroom manager at DMR Liverpool, commented: "Stella is inspired by the beauty of shapes flashing across the dark night sky and a nod to the magic of wishes made as they pass by.
"Released ahead of an exciting festive period for our showrooms, this collection is unique in providing the wearer with the opportunity to style it as they wish, whether it be as a single piece worn alone, or stacked amongst their DMR collections."
News Source : professionaljeweller